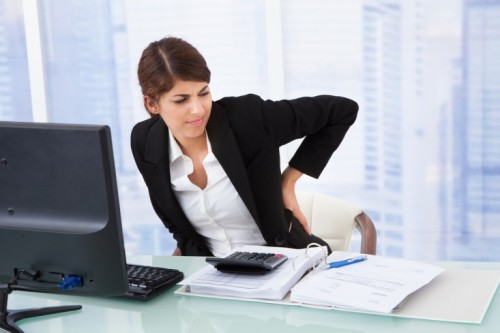 You have your business plan set, you've made your presentation to the lenders, and you filled out every step of the application process.  All you have to do is wait.
Unfortunately, you loan application was denied, but why?
There are many reasons for a loan application to get denied, so to help you figure out why your application was unsuccessful, we put together 5 common reasons you didn't qualify for your small business loans in the hopes to help you avoid getting denied again in the future.
The Numbers Don't Add Up
When it comes to qualifying for a loan, having a solid business plan is a must.  The investors want to see everything about your plan from a numbers standpoint, so they can really get an understanding of your plan and how it works.
If your numbers don't make sense, this could be the sole reason you didn't qualify for your loan.
Say you are trying to sell hamburgers to the public.  You plan shows you will make a profit, and to you, it looks bulletproof.  You are going to sell 150 burgers a day at $15 a burger, and the profits are positioned to pay back your $500,000 dollar loan in 6 months.  Awesome, right?  Wrong.
Realistically, you are never going to sell 150 hamburgers in a day, especially at $15 dollars a hamburger.  It's just not going to happen, and investors know that.  If they don't know that, they will do the market research it takes to find it out, trust me.
If this has happened to you, try to go back and rework your numbers.  Paying back a loan of that size won't happen in six months, and you will never sell 150 hamburgers a day.  Instead, try to figure out how many visitors the surrounding competition gets for the area you want to be.  Also, check out the pricing on the places that offer similar options to the ones you want to provide.  This market research will help you create more realistic numbers to get your loan approved.
Your Business Plan is Too Thin
Maybe you set up your plan on realistic numbers, but you were still denied for the loan.  If you have the credit history and score to get approved, it might have something to do with your business plan not covering everything it needs to cover.
For the best chances of avoiding this outcome, make sure your plan covers these key areas:
–Building and equipment cost
–Necessary operations certification costs
–Property tax
–Cost of goods sold (inventory costs)
–Pricing plan
–Employee wages and staffing needs
–Branding budget
–A balanced accounting budget
–Repayment plan
–Exit strategy (should things not go so well)
If you make sure that your plan covers these 10 points, you are more likely to receive a favorable outcome on your loan application.
Your Credit Score is Too Low
Sometimes you are just unable to get accepted because of your poor credit history or lack of credit history.  This simply means it's time to find all the ways you can raise or pad, you credit score before you try again.  This is a correctable reason for a denied loan.
To correct this, try applying for a credit card that is within your credit range.  Start to pay your bills with it, and nothing else.  Since you already had to budget your bill pay in the first place, you will be able to pay off your credit card each month, and that will raise your credit score with time or build your credit history if you have none.
Your Current Debt
Maybe you are trying to get a loan to take care of the other debts you have.  While this is a good idea to raise your credit and consolidate your payments into the one loan, it can often be the reason you are denied for the loan in the first place.
If you already hold a lot of debt, you might get denied for your next loan.  Try to pay back some of that debt before you try again.  Ask the lender who denied you where you need to be to get approved.  Who knows, you might only be a few thousand off the market of approval.
Cashflow Can't Meet the Payments
Maybe you are setting your sights high on your loan so you can make sure every detail of your business plan can be put into action.  If you can't pay the loan back at your current income level, chances are you will be denied on your loan application.  Lenders don't play games of hope and chance.  If you get denied because you can't pay back the loan as it stands now, try getting a loan for a smaller portion to get the ball rolling.  Once it picks up speed, you can approach the lenders again for that bigger loan.
Conclusion
By checking all of the boxes on this list, you are almost guaranteed to be granted the loan you are looking for.  Make sure you take your time to figure out every step of the loan process and understand everything you need to do to get approved by your potential lenders.
Have you ever been approved for a business loan?  What did you do to make sure your application was approved?  Share your stories in the comments below.