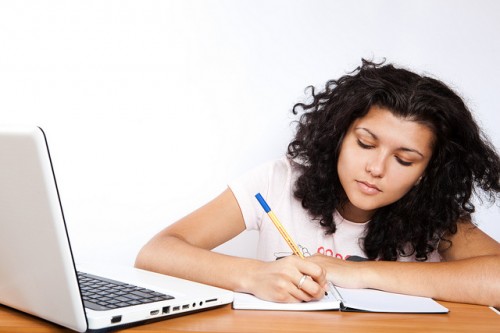 Considering the interest rates which are rising, now's the time to get refinancing for your student loans. They will transform the federal and private student loans in the only one which will get you a lower interest rate. This comes with better results: you get to lower your monthly payment and even save some money, thing that will help you in paying the debts faster.
We've prepared the best tips on how to prepare in order to be on the qualified list
Your credit score needs to be strong
Those people are putting their own money in your hands, so they need to make sure you won't waste them. They will look into your financial past to see if you're a responsible person. The first thing they're after is your credit score and its underlying components.
If you want to increase your credit score, make sure you paid on-time and that you didn't skip any payment. If your credit score is not that high, you can apply together with a qualified co-signer, who will get you on that list in no time. Generally, if your credit score is above 680, you shouldn't have any problems.
Your income should be enough
The lenders will also look into your income. They need to make sure you'll be able to pay back their money. To make sure you'll get on their list, you should take some time to calculate your monthly after-tax income carefully. You can do that here. You need to see if you'll have enough for the living expenses after you're done subtracting the money that goes to your debt.
Get rid of other debt…
…and do it as soon as possible. They will find out if you have other debts, such as mortgage, credit card or car debt. They will calculate the total sum of money that you have to pay monthly, and they will take a decision which may not always be in your favor. You need to pay back your other debts before applying for this one in order to get it.
Debt-to-income ratio: keep it small
The relationship between your monthly income and your monthly debt obligations is called the debt-to-income ratio. This ratio needs to be kept as lower as possible. You can improve it by decreasing debt or increasing the income. Aim to do them both.
Stay employed
You can maximize your chance to get the refinancing if you have 1 or 2 years of work experience. It also works if you still have a written job, be you in graduate school or residency. You'll get the loan.
However, if you find yourself unemployed, this will represent a problem, as you don't have a stable income and you're not able to pay the money back.