Create a Budget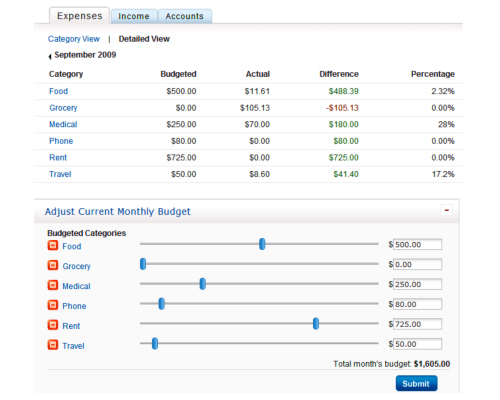 Budgeting so easy there is no excuse not to!
With BudgetPulse's easy-to-use online interface, creating a budget has never been easier. Our tools help you organize your average spending by category, instantly translating your common spending patterns into a personalized budget that works for you.
Compare your spending year-by-year or month-by-month, quickly spot savings you never knew you had, and meet your near- and long-term financial goals.
BudgetPulse eliminates the stress out of creating a budget and makes saving money fun. You will begin to track savings before you even know it.