Overview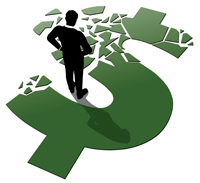 What is BudgetPulse?
BudgetPulse is a free online personal budgeting tool that offers the perfect combination of simplicity and functionality. It was designed so that anyone can quickly and easily take control of their personal finances.
There are no downloads. No complicated software. In addition, by not requiring personal credit card or bank information, BudgetPulse effectively eliminates the risk of identity theft. BudgetPulse does not sync account information with banks, so our members finally have a useful tool for online budgeting.
What was the inspiration for BudgetPulse?
Have you ever felt like managing your family's budget takes all your spare time?
It was for that very reason, we created BudgetPulse. No more increasingly difficult spreadsheets or other limited methods of managing your finances. No more paying high subscription fees for third party software that requires constant updates. You finally have an online budgeting tool that is useful, safe, and easy to use.