Collecting Money for Online Fundraising has never been so Easy
Non-profits, teams, clubs, events, and more now have a central place to collect money through Paypal and Amazon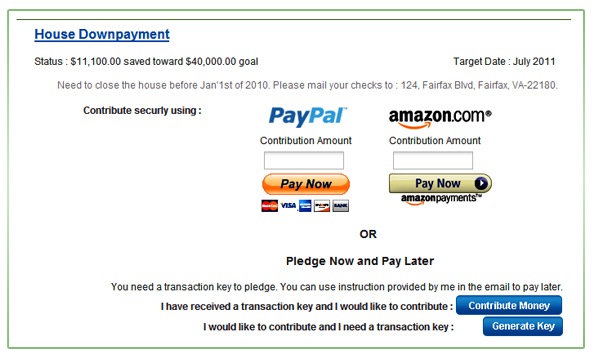 Setting up an account to collect and raise money has never been so easy. You can set up an online fundraising goal for any non-profit organization. Email your page and request to friends, family, and colleagues, who can then directly send you money for any cause you set up. They also will have the ability to view the progress of the goal, so everyone will feel like a winner for participating when enough money is raised.
Online fundraising is a great way to collect money from multiple people in one centralized place, eliminating the hassle about having to keep track of who sent what and when. There are colorful charts showing the progress of how much money is collected over time, and by who, and the date of the contribution.
Any organization can benefit from collecting money online in one spot. Since it's so easy to collect money in one place, you can spend more time planning the event. This is a great way to collect money for team fees, parties, clubs, or whatever goal or event you are dreaming of.
BudgetPulse gives you the option of collecting payments from Paypal, Amazon or both. Making it easier than ever to collect funds however you like.