Online Fundraising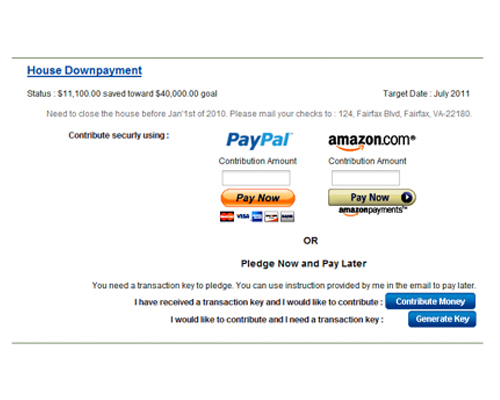 Online fundraising in a snap!
Collect money using online fundraising has never been so easy. Create multiple savings goals and manage them all in one place.
Non-profits, church groups, and more can setup savings goals and ask for donations and pledges which can easily be sent using Paypal or Amazon. Using the BudgetPulse online collection tool you can easily set up how much you are looking to save, and then email family and friends who may be interested in helping you reach your goal. Basically, Budget Pulse helps make fundraising easier and fun!
Keep things organized and the colorful charts show your progress towards your goal over time and how much was donated by each person. Get the word out and begin collecting.