Team Members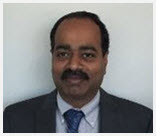 Prakash Raman
CEO of BudgetPulse
Prior to BudgetPulse, Prakash served as CTO in charge of Operations, Information Systems and Finance with Technowave, Inc. Prior to those positions, Prakash also held various senior technology management roles at Intel and Epicor. In his spare 52 minutes, Prakash likes to catch up with friends and indulge his passion for new technologies and gadgets.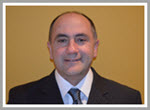 Anthony LaManna
Chief Information Officer
Anthony LaManna is Chief Information Officer for BudgetPulse, responsible for the company's technology innovation, global IT, operations infrastructure, engineering and security. He joined BudgetPulse in this role in December 2017. Prior to joining BudgetPulse Anthony was Director Consulting Services for CGI Federal from June 2014 until November 2017, responsible for Virtual Data Center as part of the Health Insurance Market (HIM) Place under the Affordable Care Act (ACA). From 1989 until 2013, he worked at Visa Inc. as Vice President, responsible for security operations, security engineering, network security, network operations/support, data center operations and application support for the company's global customer base (VisaNet). Anthony holds a Bachelor of Science in Business Management from Long Island University and Associate Applied Science Business Administration from State University of New York. He is Dale Carnegie trained and currently on the Client Advisory Board of InSight Law and an Advisor at Emissary.io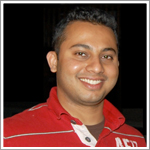 Nitin Pereira
Chief Technology Officer
Nitin has extensive experience providing end-to-end web solutions for a variety of clients. He has developed Content Management Systems (CMS) and effectively manages the software development life cycle. He served as Director of Web and Graphic Marketing at Michigan State University, and also managed the National Association of College and University Food Safety website. It's not often that Nitin gets the day off, but when he does he likes to spend that extra time with his lovely wife.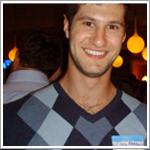 Craig Kessler
Marketing Director
As Marketing Director, Craig serves as the BudgetPulse evangelist, raising our profile and making sure that people looking for an easier way to manage their finances know how BudgetPulse can help them save time and money. To help with this mission, he maintains the BudgetPulse blog and attends networking events on behalf of the company. In fact, many of the new BudgetPulse features were inspired by comments, suggestions and requests from users he met at these events. When he's not working Craig is a dedicated Penn State, NY Giants and Mets fan. He enjoys connecting with people about new music, movies and of course the web. He is always looking for his next backpacking adventure trip.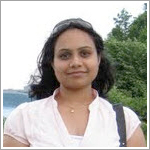 Madhurima Reddy
Technical Support Engineer
Madhurima provides technical support for BudgetPulse customers. She assists users with questions about Budgetpulse, general troubleshooting and other technical issues. Madhu is very, very detail-oriented which makes her perfect for keeping a bunch of engineers organized and making sure our products work! She has a Master's degree in Management Information Systems - yet, she refuses to code. Occasionally, you'll find her cliff jumping...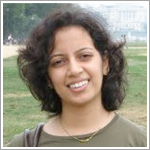 Shubham Singhvi
Financial Analyst
Shubham is a well qualified finance professional with over three years of experience in public accounting. She has completed her Chartered Accountancy and MBA in International Trade. She has also done her Master of Accounting from College of William and Mary. Shubham is working towards her CPA certification along with her job as Financial Analyst at BudgetPulse.com. You'll occasionally catch her reading some totally geeky article online about economics theory.