Comprehensive dashboard give you a single monitoring point.
Our comprehensive dashboard gives you a single place to monitor and manage your budget.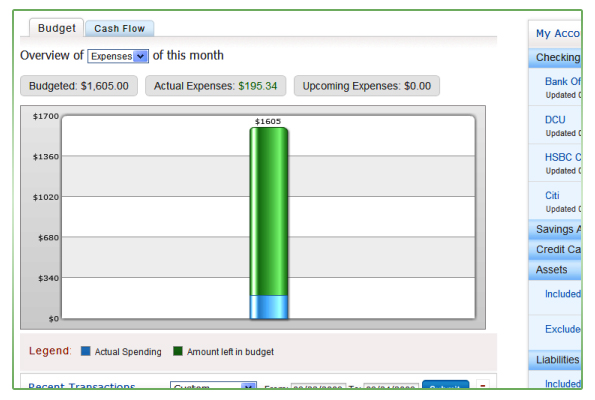 Monitor your financial status
Always knowing your overall financial status is a powerful feature and your BudgetPulse dashboard displays a complete picture in a single place. Showing budget status, net worth details, current cash flow status, and more, the dashboard presents your single entry point into your personal budgeting system.
See current and upcoming transactions
Knowing your current AND upcoming transactions at all times ensures that you are well-prepared to pay your expenses on time, thus avoiding punishing late fees and unnecessary penalties. No more forgetting to pay a bill or risking your credit rating. Your income and expenses are at your fingertips at all times.