Home Budget Software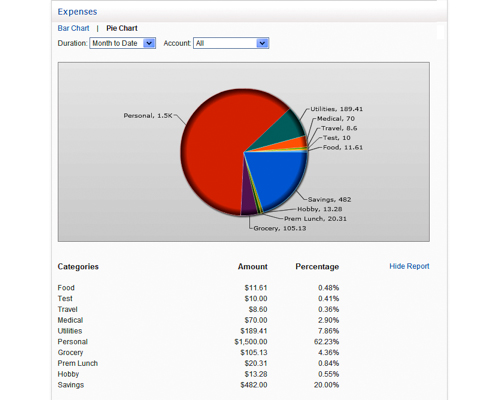 Simple home budgeting software anyone can use!
BudgetPulse can be your family's home budget software allowing you to see how much money you have coming in and how much goes out. Organize your family budget with easy tools to make sound decisions with your finances for your family.
Set up your family budget to control spending and help to save up for the better things in life like a family vacation, or a child's college education.
Available 24/7 and with colorful graphs and charts, setting up your home budget is easier than ever and you will quickly be able to realize the benefits. Try the best and easy way to plan your home budget – try BudgetPulse!