Plan your budget with global support.
Anyone in the world can use BudgetPulse as this tool is designed with everyone in mind.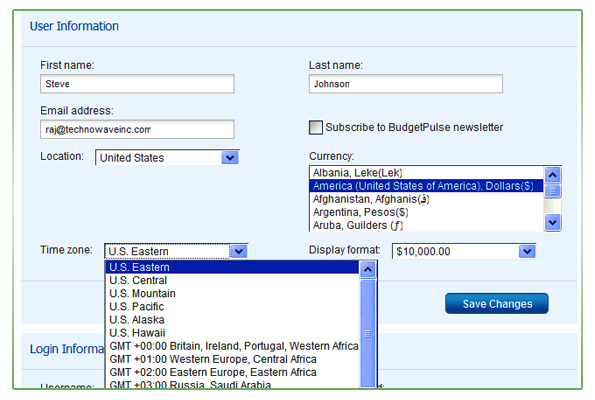 Configure your time zone and currency
BudgetPulse lets you configure your preferred time zone and currency to customize your budget experience. Offering world-wide support has been our goal from the very beginning, because we know that even though it's a big world, we are all still in this together.
Customize your personal budget
Import your transaction data from your banking institutions, spreadsheets, and other budgeting tools and quickly customize your personal budget to suit your needs. Remember, your data is always secure and any private banking or personal information is kept strictly outside BudgetPulse, so your budget is not connected to any bank or credit institution. Your budget is at all times very personal, very private, and very safe.