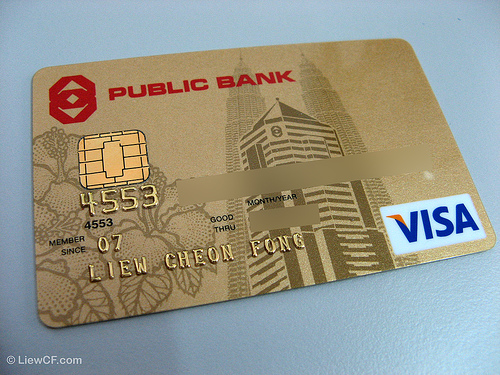 Credit cards have received bad publicity in the past few years. However, they still remain one of the best ways to shop from day to day. Credit cards offer various benefits to their users including those listed below.
1.       Security
Credit cards are a great way to always have money with you without the fear of losing it. No one can use your credit card without your authorization. It is therefore the safest way to carry money around with you. You will have access to money when you need it without the fear of losing it through theft or any other unfortunate circumstances.
2.       Chargeback
You can get a refund from your credit card company if you make a payment for a service or product that you are not satisfied with. The company many not pay you back but your credit card company may pay you what you paid out through what is known as a chargeback.
Credit card companies are able to offer these services by simply refunding you the money then charging the company that sold you the substandard goods or services the costs of the transaction. There are however various conditions that you must meet so as to qualify for the chargeback. These conditions may include:
— A demonstrated effort of good faith to resolve the problem.
— Giving the credit card company the tracking number of the product that was lost in shipping.
— Bringing the charges forward within a specified time frame following purchase
3.      Longer return policies
Purchasing items with a credit card gives you great flexibility when it comes to returning items. Most retailers will require returns to be made within 30 days of purchase of the item. However, purchases made using credit cards can be returned within 90 days.
Various credit card providers have varying policies. The companies will refund you a specific amount for returns made within a specified period e.g. MasterCard refunds up to $250 for items returned within 60 days of purchase.
However, you may be required to ship the item back to the creditor as a condition for obtaining a refund for the item. It is therefore important to ensure that the item is in good condition.
4.       Longer warranties
If your purchase came with a warranty and you made your purchase on your credit card, your warranty may be extended to two years. MasterCard and Visa for example usually double the original warranty of the manufacturer or the store. You would therefore benefit from a longer warranty for purchasing items on your credit card instead of using cash payments.
5.       Protection of prices
Using your credit card to purchase items can also help you save a lot of money through price protection policies of credit card providers. If you bought an item from a store that doesn't have a price-drop policy and found the same item at a lower price, you would be refunded the difference by the credit card provider.
If you want to find out more about credit cards and their benefits, visit www.bestcredit.net.