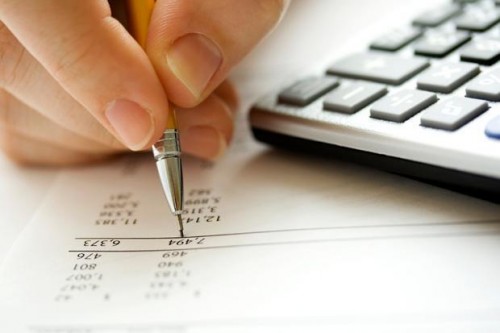 We'd all like to believe we've got a good control over our finances until those unexpected moments hit and we're sent scrambling to get things in order. These little wakeup calls let us know that we could be doing something better with our personal finance.
The following apps will make it easier for you. They're great for keeping things on track, helping you find the best deals, and managing your prospects. Check them out …
1. Scanner Pro
Scanner Pro (for iOS and iPad) is an app which allows you to take pictures of documents and have them automatically scanned and saved as PDFs. Once you have these files you can then upload them to one of the many online backup services like Google Drive, Dropbox, or email them to yourself (or others).
This one is on the list because keeping track of receipts is a financial best practice. You never know when you may need to show your purchase history and doing the old way of keeping everything in a folder at the office just won't cut it these days. Bring your receipt collecting into the 21st century with this app.
2. Evolve Money
Evolve Money (for iOS and Android) lets you take control of your bills by collecting them into one manageable location. From within the app you can see when bills are due. There is another option to do bill pay online through the application which makes keeping track of your debts a breeze.
This app makes the list because our budgets can get out of control if we happen to miss a due date by a single day. Getting an infraction and a bump in your interest rate is going to ruin all of your financial planning so it's best to make sure you're in control by keeping it under one roof.
3. Bloomberg
Bloomberg is well known for their financial guidance and now they've added to the ante by releasing an app that brings together everything they have to offer. From within the app you can keep up-to-date on the latest business news and data. Other options you can find with them includes their radio station, TV shows, Businessweek+, and Markets+ on devices like the iPad, iPhone, and Android devices.
The appeal of this application is that if you're the type to stay in-tune with business developments then there's no better app to make sure you're on top of what's important. From within the app you can keep track of the business world which may help you make the big decisions when it comes to retirement, investing, and more.
4. Barcode Scanner
Barcode scanner (Android) is very simple and to the point. It's an app that allows you to scan the barcode of a product which then displays how much it's currently retailing for on sites like Amazon.com.
Why is this one on the list? To save money, of course. If you can spend ten seconds to scan a barcode to find the product at a much steeper discount online then it's a no brainer how it's going to save you money. You may get a few weird looks when you're at the market (especially from the employees) but if it's giving you the better deals you could end up saving thousands throughout the year which could go to better investments.
5. Budget Pulse
Create a list of financial apps and not include Budget Pulse? That would be absurd. The app, found right here on the site, goes for the all-in-one approach for its value. From within the app you can manage your personal financial information through its budgeting module, track your money and spending habits, use it across any number of locations and devices, and it's secure because it doesn't need direct access to your personal information.
If you need to get a full understanding of your personal finances then look no further than Budget Pulse. This is an app ideal for those just getting started with their personal finance journey and for those that want to take their involvement to the next level.
Which apps are your favorite when it comes to personal finance?