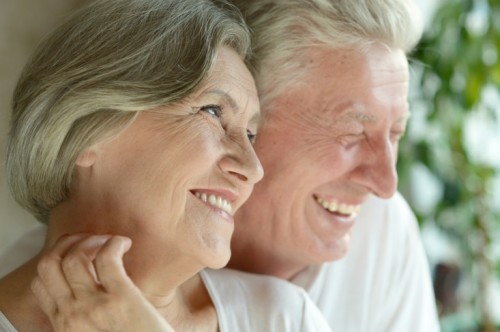 It's much easier to enjoy your retirement if you have enough money to spend. Perhaps you don't have a lot of years left to work, but that doesn't mean there aren't things you can do to ensure you have savings.
Do you know any good ways to guarantee you can eat nice meals and travel on fancy holidays when the time comes? Let's look at a few tricks you should learn about as you're approaching the right age to call it quits.
Think About A Reverse Mortgage
Some people have lots of equity in their home which they aren't able to spend. You should think about a reverse mortgage because you'll get lots of cash up front and you won't need to move out of your family home.
CHIP reverse mortgage rates are pretty good and I think you'll be impressed. You won't even have to make payments every month. The mortgage loan will be paid back when your home is finally sold many years from now.
Don't Pay Any Unnecessary Taxes
It would help to get a free consultation about land transfer tax if you were buying a property. If you're self-employed and you have a good accountant you'll be able to write lots of things off before paying tax.
There are lots of ways the average person can pay fewer taxes during their lifetime. Even when you're approaching retirement age it's still possible to save money. Don't give the government money you can legally keep for yourself.
Build A Digital Asset To Sell
Have you ever thought about building a website to make extra money? If you're trying to save for retirement you don't need to earn enough to pay your bills every month. Growing it to $1,000 per month would be great.
It's easy to sell digital assets for a 40x monthly multiple if you can show 12 months of earnings. Work hard for a few years and a $1,000 per month online business can be sold for $40,000 within a few weeks or less.
You Must Avoid Lifestyle Creep
Hopefully, you're spending enough to live an enjoyable life at the moment. Stick to spending that exact amount for the rest of your working life because it's working. Some people fall victim to something called lifestyle creep.
It's when you get pay rises and increase the amount of money you spend accordingly. If you can avoid this it means any extra money you make until you reach retirement age will go straight into your pension.
Don't Take Your Pension Too Soon
If you enjoy working and you're healthy it's sometimes worth delaying retirement for a few years. In Canada, if you delay your pension for 10 years you'll get almost double the amount you will get taking it early.
I know it's a risk because something could go wrong if you're unlucky. You might also be desperate to retire as soon as possible, so it's only worth doing if you enjoy going to work every day and want to continue.
Don't Sit Around Doing Nothing In Retirement
You need to learn every trick in the book if you want to enjoy your retirement. More money generally means an exciting and less stressful life.