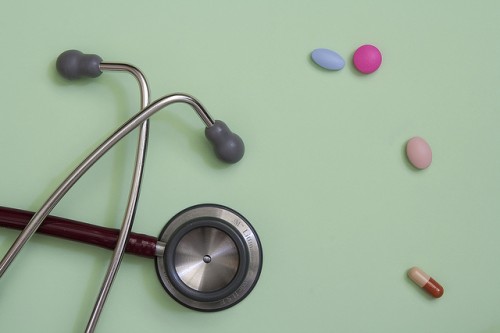 There are certain situations where you could accumulate significant medical bills and owe a lot out-of-pocket, even when you have health insurance.
For example, medical bills are one of the big reasons you might sue after a car accident that's someone else's fault. The money you recover in damages can go toward paying your out-of-pocket expenses.
If you have an illness or even something like a pregnancy, you could also find yourself facing medical bills that are more than what you expected or can pay.
Having medical debt that you can't pay isn't a failure on your part. Even high-income households can face medical debt that's a tremendous burden.
So what happens if you can't pay your medical bills? The following are things to know and steps you can take.
Make Sure There Aren't Errors
When you have medical debt, you may assume all the bills you receive are correct. The reality is, many aren't. Research shows that as much as 90% of medical bills have errors. It's somewhat astounding.
While finding errors doesn't automatically mean you'll be able to afford your medical bills, when you review them and go over your benefit statements from your insurer, they might become a lot more manageable.
Look for services you didn't receive, duplicate services, or things your insurance should have covered.
If you have questions, reach out to your insurance company and the health care provider's billing department.
Know What Happens with Unpaid Bills
Medical debt can be somewhat confusing for a lot of people.
So what ultimately happens?
If you don't pay, the health care company or provider will usually sell the unpaid debt to a collections agency. Then, that agency will work to get back the investment in your debt.
How long before your medical debt goes to collection depends on different variables. The provider, the service, and the location can play a role.
Once a debt is in collections, agents can call, text, and write you to demand repayment. It also affects your credit score for up to seven years.
If you ignore medical debt, it can generally lead to a worst-case scenario of the collector or creditor filing a lawsuit against you.
If you then ignore the lawsuit, the court will probably award a default judgment to the creditor, which means they automatically win.
Try to Negotiate
Rather than ignoring medical debt, a good first step once you've checked it for errors and made sure it's accurate is to negotiate.
Try to do this as early on as possible by contacting the care provider's billing office. In some cases, if you've waited, you might be contacting a debt collector.
Too often, people don't realize that negotiation is an option available to them if they owe medical debt.
When you talk to the billing office or debt collector, tell them your situation and discuss what options are available. Go over the payments you could reasonably make.
If you can pay something in cash, you may be able to get a discount.
Also, if your procedure or service wasn't covered by insurance, you can ask a provider if you can pay the insurance rate, which is usually lower than what they charge you as an individual.
When you're talking to someone on the phone about your medical bills, take notes of the name of the person you're speaking to, the time, and the reference number for the call.
Consider Financial Assistance
Nonprofit hospitals are required by federal law to offer financial assistance to low-income patients who can't pay their bills. Most other hospitals also provide financial assistance programs.
You'll have to show that your income will qualify you for participation in these programs, so be prepared to provide tax returns, pay stubs, and other relevant financial documents.
If you qualify, the amount you owe may be reduced, or it could be entirely written off.
Find Someone to Help You
Dealing with medical bills can be confusing and overwhelming, but medical billing advocates are available to help. These advocates are usually health care administrators, nurses, legal professionals and insurance agents who can help you find errors, negotiate your bills, and appeal certain charges.
The biggest takeaway if you're dealing with medical bills is not to avoid them. Be proactive. Ignoring these bills will only create a worse financial situation, and you may not even realize that there are options available to you if you are proactive.