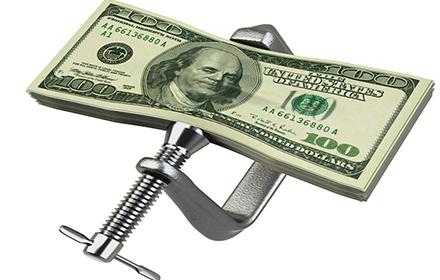 Many people are looking for ways to try to make a little bit of extra money these days to offset the rising costs of food, fuel, and other necessities. But how about the money you already have in the bank; The money already stored in your savings account, or the money in your checking account that you use on a day to day basis? This is money that you already have that you could easily turn into a little extra cash each year. Interest rates are low these days, and some checking accounts don't even give interest. Especially if your balance is under a certain amount. Is there something you can do differently to maximize the interest you receive at your bank or credit union? There is. And they are called Certificates Of Deposit (CD).
CD's work just like a regular savings account in that you deposit the money and gain interest. However, CD's are a little different than regular savings accounts because you get higher interest rates by agreeing to keep the money in the CD for a specified amount of time. The longer your money is in a bank, the more money the bank can make off of it, and the more money they will give to you in the form of interest. Banks and Credit Unions offer CD's with varying time frames and CD rates. They typically range from one month to five years and the CD rate is dependent upon the length of time you choose to leave your money in the chosen CD. For example, a CD length of three months could have an interest payout of .15% at the end of the term, while a CD length of 4 years could have an interest payout of .95%. These are just examples of interest rates and you should check to see the exact payout and interest rates for your own bank, as they all differ.
To be sure that you are going to leave your money in the CD for the whole term, most banks and credit unions charge a fee for early withdrawal. This can severely offset the amount of money you are expecting to make from the interest. While it is tempting to put your money in the longest possible term to get the highest interest out of it, make sure you are going to be able to leave the money in the CD without having to withdrawal early.
Investing in a CD by a bank or credit union that is FDIC (Federal Deposit Insurance Corporation) insured or NCUA (National Credit Union Association) insured, is risk free. As the old term goes, It is "Money in the bank".
Each bank has their own terms and conditions associated with their CD's, and as with any other bank deposit or investment, you should also be certain to read and understand the terms and conditions.
Transferring some of your money into Certificate Of Deposits or CD's is an easy and effortless way to make money off of interest. CD rates are higher than traditional savings account rates and the more money you can set aside for a CD, the higher the interest rate tends to be. If you're going to have your money in the bank anyway, CD's are the way to go.
Good luck and happy investing!