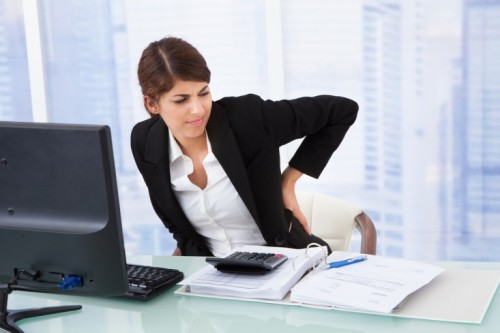 Cash oils the cogs of industry. Without a ready supply of cash, you will not be able to pay your suppliers, staff or bills. In fact, a lack of cash flow is the main reason why so many small businesses go bust in the first twelve months. It is the same old story almost every time. A business starts to grow and then overnight, a huge order comes in, but the customer is late paying their invoice and the business cannot pay suppliers. In no time at all, a success story becomes another failure.
There are many ways to avoid cash flow problems from crippling your business. Larger businesses with a healthy order book may organize an extra overdraft or use invoice factoring to bring in some extra cash during tricky times. Smaller businesses usually have fewer options, so they need to be a bit more creative if they want to prevent any calamitous situations from occurring.
Here are seven easy ways to avoid cash flow problems in a small business.
Implement an Effective Accounting System
An accounting system is the backbone of any good business. If you have no idea what your income or outgoings are, it is very difficult to manage cash flow. Some small businesses are able to balance the books the old-fashioned way, using a ledger, but it is smarter to make use of technology and opt for an accounting software package instead. There are some free versions out there, but if you decide to invest, ask your accountant which one he recommends, as it will make life easier when the time comes to submit end of year accounts.
Prepare Cash Flow Forecasts
Cash flow forecasting is an essential part of running a successful business. You can set up a basic cash flow forecast in a ledger or on a spreadsheet. Write down your fixed income and costs month by month, and then add in any anticipated costs, etc. This should give you a picture of what your bank balance looks like over the next few months. If you spot any danger points, for example because a large bill is due, you can make plans to deal with this in advance.
Stock Management
It is not a good idea to invest in a huge amount of stock, as it ties up your available cash. Only buy the stock you need until your business is on a more secure footing. Implement a stock management system, so you always know what you have in stock and what needs replacing.
Build Up Savings
Most people go into business to make money. This is fair enough, but if you spend all the profits, there will be nothing in reserve to cover any unexpected expenses. Always have some savings as a safety net. Ideally, you should have at least three months of running expenses, but aim for more if possible,
Practice Credit Control
Instead of waiting for customers to pay in their own time, chase any unpaid invoices as soon as they become overdue. Make a point of getting to know your customers so you can spot when there is an unusual delay in payment of invoices. A good accounting system will flag up aged debts, so run the report function regularly.
Ask for Incremental Payments
Many small businesses only invoice once a job has been completed. This is fine if the invoice is small, but for larger jobs, you are very exposed if the customer doesn't pay. To prevent a non-paying customer from sinking your cash flow, ask for staged payments when a job exceeds a pre-agreed level of expenditure. This will keep your cash flow healthy. In the case of a new customer, it is better to ask for full payment in advance, unless they come to you on a personal recommendation or their credit history is sound.
Reduce Expenditure
It doesn't matter how much profit you make – if your business expenditure is out of control your margins will be low or non-existent. Pay close attention to everyday running expenses. Small bills such as stationery and general office supplies can soon add up if you are not careful. To keep your expenses as low as possible, regularly review supplier contracts and renegotiate terms as often as possible.
Cash flow problems cannot always be avoided, but by following the steps above, you can prevent any minor cash flow difficulties from turning into a major catastrophe. And if you do have problems, speak to your lender as quickly as possible, as they may be able to help you out before the business goes under.