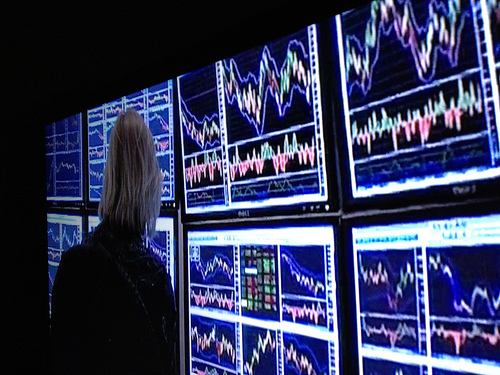 The internet well and truly has helped trade and industry flourish and move from one level to the next higher level. Whether it is buying of FMCG products, consumer durables, electronics and other such items, there is no doubt that the internet is being used extensively. Also, when it comes to trading in shares, commodities and other such financial derivatives, there is a growing tendency to make use of the internet because of some obvious advantages.
However, while the growth is encouraging, it is not growing at the pace at which it should. Especially when it comes to binary trading and spread betting and other such financial derivatives the growth story has been lukewarm to say the least. There are many reasons why the growth continues to be stunted as far as these products are concerned. It would be interesting to know more about the reasons which continue to shackle the growth of online trading industry. Here are a few points which are perhaps holding back online trading industry.
Perceptions And Opinions
One of the biggest impediments has been lack of information and knowledge pertaining to binary trading options and also spread betting. Only very few traders are aware of the broad parameters pertaining to dealing in such products and trading in it. Though there are some organizations like CMC markets which are doing lot of good working spreading useful message and increasing awareness. However, this is just a small drop in the ocean and much more needs to be done as far as increasing knowledge is concerned. Unless opinions and perceptions change there is no doubt that the growth story will continue to be tepid.
Data Privacy And Security
Data privacy and security is another big problem when it comes to binary trading and other such activities. There have been many instances where customers have lost their bank accounts and other such details to phishing attacks, spamming and other such internet frauds. Though such instances could be few and far between unless they are fully tackled and made zero error free it is unlikely that the growth story will reach the heights it is capable of. This will bring a sense of confidence and trust to the online investors which are extremely essential for pushing the business to the next higher level.
Lack Of Knowledge And Information
Another big reason for the unsatisfactory growth could be because of lack of information and knowledge amongst thousands of investors who have been so long using the brick and mortar avenues. They are skeptical about investing online and the onus lies on the service providers to find out ways and means by which they can move from one level to the next higher level.
Lack Of Foolproof Winning Formula
Another big reason for the lack of growth in this arena is because more numbers of people do not make money when compared to those who make money. Unless there is overall improvement of education and knowledge it is unlikely that customers will be willing to stick their neck out and invest even a few hundred dollars. They should be made to feel that it is an opportunity where they can make money and only then will more number of people will start trickling in especially those who have no experience or little experience in online trading in commodities and shares.
Improved Customer Support Services
Another major reason why not many people are getting into online trading is because of lack of adequate after sales support. Unless this happens, customers feel let down and this could be one of the biggest reasons why after entering once they start withdrawing because they feel that they are feeling like having been left in the lurch. Unless the above problems are sorted out and unless customers are made to feel more comfortable things will continue to remain as they are.
The payout methods and regularities, the advice and counseling which are required by new customers and the hand-holding techniques also need improvement. The above roadblocks are not insurmountable and impossible to remove. Hence when all these are taken into account and addressed properly it will not be long before the real power of online trading on commodities, shares, stocks and other such financial derivatives move to the next higher level. This will take time but it must be pursued consistently and persistently.