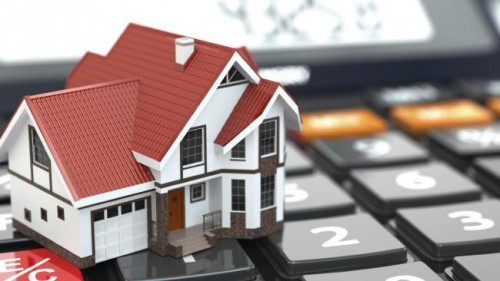 Regardless of whether it's the attractions and entertainment on offer, the variety of restaurants and shops to choose from, or the lifestyle perks and employment opportunities available, there are a number of reasons why you would want to live in the city. On top of that, most cities have their own unique hallmarks and traits, which is what makes you love your favorite even more.
Unfortunately, with big city living comes big city prices, which several renters struggle to keep on top of. In fact, Havard's Joint Center for Housing Studies revealed just 54 per cent of US renters had affordable housing in 2014, with rent accounting for more than 30 per cent of their salaries.
So, before you search the pages of ForRent, consider you need to be earning the following to live in big name US cities (calculated using a 28 per cent rent-to-income ratio).
1.     San Francisco, California – $216,129
The country's most expensive rental market can be found in the Golden City, where you will need to earn a whopping $216,129 every year in order to afford a two-bedroom apartment. Despite the fact rental rates have continued to increase annually, the median household income in San Francisco remains just $78,378.
2.     ​New York, New York – $158,229
It probably comes as no surprise to see the Big Apple near the top of this list, where the cost of living is nearly 70 per cent higher than average costs in the rest of the US. Even though the price of renting a two-bedroom place in New York City has dropped 0.1 per cent since 2015, you will still need to shell out $3,692 a month.
3.     ​Los Angeles, California – $145,629
Between 2015 and 2016, the fair market rent for a standard apartment in the City of Angels went up by a staggering 17.1 per cent. According to CBS MoneyWatch, no other city saw market rents rise that much. The US Census Bureau also says that median housing costs for LA residents are around $20,496 each year.
4.     ​Boston, Massachusetts – $120,900
It may well cost you $2,821 per month on average to rent a two-bedroom place in Boston, but nearby cities are much cheaper and still provide the same sort of benefits. For example, you will only need to make $59,143 per year to rent a similar size and standard of apartment in Lowell, which is roughly 30 miles away.
5.     ​Washington, D.C. – $119,271
If you want a two-bedroom apartment all to yourself in the nation's capital, then you will need to be earning at least $119,271 per year. However, sharing a space with someone in Washington, D.C. can save you a substantial amount of money. If you split rent down the middle, living with a roommate will save you close to $600 on average.
The US rental market might be showing signs of a slowdown, but rates are still going up, just not by as much as recent years. Bear this in mind and be smart – and realistic – when lining up your choice of rental property.