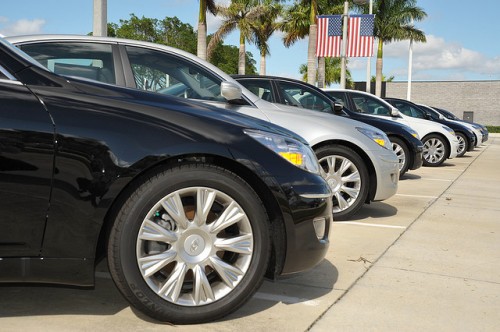 Purchasing a used car is a judicious choice but buyers still have to make smart decisions. While used cars are less expensive, buying a used car can become complicated and end up becoming far more costly than new ones if not chosen with care. Often the pre-owned cars are sold with hidden damage which makes the car a huge liability for the unsuspecting buyer. However, if you end up buying the right car, you can be assured you have made a smart & economical decision. To avoid making a mistake, go through this checklist to ensure a used car valuation prior to purchase.
History report: With a fully documented vehicle history report, you can get information regarding ownership history, maintenance history and previous accidental info, whether minor or huge. It's important to be alert that the person who is selling the car actually owns it, and is not trying to sell a leased vehicle. If you are buying the used car from a listing over the internet, Choose a vehicle that has gone through every maintenance check at a single authorized service station.
Vehicle's condition: The major factors that affect used car valuation are the age of the vehicle, its condition and kilometers it ran. You must take the car out for a test drive on different terrains to get a feel of how it responds and pay attention to unusual engine noises and vibrations. Age is important. So is the odometer. While a car that has run 95,000 kilometers is not a good option, a car that has run only 20,000 km in the past 10 years is certainly not worth buying. Cars are meant to run on the roads and prolonged inactivity can cause many issues.
Aesthetics: Check the car inside out for dents and repairs. Ensure the hood shuts properly and check the body of the car carefully for rust or fill. Also look at the tires for uneven wear & tear. Small fender-benders are fine with every used cars, however, ensure that it has been repaired by a professional. It's crucial to know beforehand that there will be no problems down the road.
Mechanic Inspection: A mechanic inspection is the most valuable information you can have prior to buying a used car. Due to the cost of having a professional check the car, most buyers don't go for it. But mechanic inspection is really worth the price. So, before you make the purchase or even apply for a used car loan, you should definitely have a trusted mechanic look at the vehicle for any damage and its overall condition.
Dealer Scams: If you are buying car from a dealer, you should be aware of the scams that can be pulled on you. Right from lying about the availability of the color of the car you want to exaggerating the deal over the phone to making deliberate mistakes/errors in the contract to their advantage, this can be a tricky one.