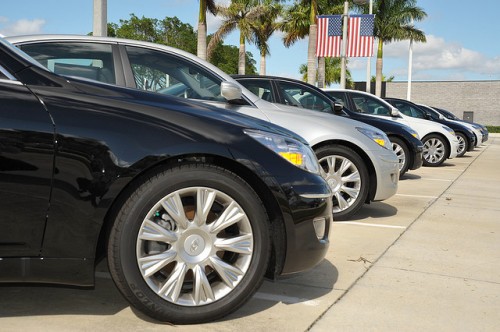 Buying a car is a great way to help grow your business, but you don't want it to cost the earth. As well as easing the stresses on your personal vehicle, a company car will also help you and your employees get to business events and occasions; particularly if you get it insured for business use and multiple drivers. For any SMEs where manoeuvrability is key, a company car is vital. In this post, we look at three ways that you can secure one at a price that suits you.
Buy
If your business has good cashflow as well as large sums of money in its accounts, then buying a company vehicle in cash is probably your best option. This is because, by buying it outright, you'll own it immediately, and you want have to pay any interest payments in the coming years and months.
Plus, because you're buying it outright in cash, you'll probably also be able to use your entrepreneurial skills to negotiate yourself a discount.
Although buying outright is probably the cheapest way to buy a car, for many small businesses it isn't affordable because few businesses have that level of cash saved up. So, if this is the case for your business, let's look at two great alternatives…
Finance
When you get your business car on finance, you only have to pay a small deposit, which suits most businesses more than paying a large lump sum upfront. Plus, car finance is easy to arrange, so you don't even have to get it from the dealer, which can put you in a stronger negotiating position.
After you've paid your deposit, the rest of the money that you owe is then split over a fixed period of time, which is traditionally three to five years. Interest is added to this; so you eventually pay more than you would have paid if you'd bought it outright. However, as your initial outlay is less, it's a great option if you're not cash rich. You also own the car at the end of the deal.
Lease
Finally, you could consider leasing the vehicle. When you enter a leasing agreement, you get the chance to drive a new car every few years. Plus, you never own the car, so you don't have to worry about resale values. Effectively, a leasing deal is like a long term rental, and you have to be wary of conditions, such as mileage. However, they're generally quite cheap and the offer of driving a new car every couple of years is attractive.
These are the top three ways your business can get a car, so take a look at them all and get yourself out on the roads.