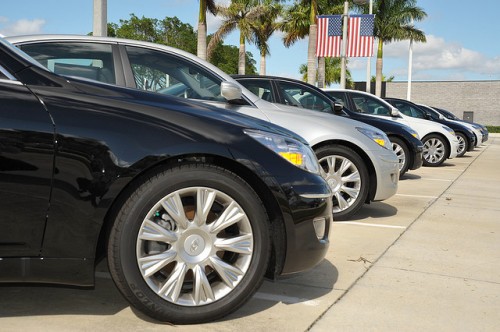 It can be tempting to consider the idea of buying a brand new car, but there is also a lot of wisdom attached to the idea of buying a used car too, so which option should win the argument?
There are plenty of new cars like the Seat Leon for example, which will probably tick a lot of your boxes, when you are considering things like looks, style, comfort and performance, so here are a few questions that you might want to ask yourself in order to decide which car option you are going to go for.
Why you might want to buy a new car
When you buy a new car, you will often be able to make some personal choices rather than compromises, which is often the case when you buy a used car.
Ordering a new car allows you to personalize the spec so that you get exactly what you want, from colour, trim and features. You may have to wait for your car to be delivered to you, but at least when it arrives, it will be everything you want it to be.
There is also something reassuring about a new car, not just because it smells clean and new when you get it, but also because you are getting a vehicle that has no wear and tear and no history from a previous driver.
You also get a car that offers you the latest safety features and technological improvements, which tend to get updated and added with each new model that is released. A manufacturer's warranty that comes with your new car is also something that can give you peace of mind that you are hopefully going to enjoy some trouble-free motoring for the next few years at least.
Another good reason to consider buying a new car, is the fact that auto manufacturers constantly working to produce better fuel efficiency and lower emissions, so buying a new model will allow you to benefit from those developments.
Why you might want to buy a used car
One of the biggest selling points about buying a used car is the price.
Compared to what you pay for a new model, you can pick up a car that is a few years old for a lot less money, most of the time. This can allow you to get more for your budget, as you might be able to buy a car with a higher spec that is couple of years old, for less money than you would pay for a new car with a lower spec.
Depreciation is a big issue with many cars and you need to appreciate that every car is almost certainly losing a bit of its value with every mile you drive and every month that passes.
Some models suffer greater depreciation than others, and you can find that some cars will lose as much as 40% of their value in the first twelve months. When you buy a used car, you get the chance to allow someone else to take that initial depreciation hit, meaning you should be able to get more for your money when you buy used.
The car will still continue to lose a certain amount of its value, as a car should always be viewed as a depreciating asset, if you don't want to get stressed about how much is fading from that original sticker price, but with a used car that is a few years old, it should not cause you so much financial pain.
Pros and cons on both sides
The truth of the matter is that deciding whether to buy a new or a used car is not a cut and dried issue, as there are pros and cons to both options.
One such issue to consider, is maintenance costs.
It can be a big advantage to buy a new car that comes with a warranty, and some manufacturers might even offer you free maintenance and servicing over the first few years of ownership.
That can be a big plus to some people, knowing that they price they are paying upfront or each month on a finance deal, is all they have to find other than the cost of fuel, insurance and taxes.
When you buy an older car, you do have to be prepared for some repairs and maintenance costs, so that is just one of the factors that you have to consider, when deciding whether to buy new or used.
Marco Marlia is the CEO and co-founder of MotorK, the most important lead generation company in Italy for the automotive industry. He holds a degree in Economics, Finanacial Markets and Istitutions from Bocconi University of Milan, Italy. He started his first professional experience during College working for Merrill Lynch IPCG. Later he co-founded several companies like DriveK a unique car configurator for people choosing a car across Europe. DealerK is the branch of MotorK devoted to car dealers with over 2.000 clients and it's the only automotive business in Italy certified as a Google Premium Partner. Marco Marlia is the co-author of the following books: Oltre Wikipedia (Beyond Wikipedia) and E-learning e Piccole e Medie Imprese (E-learning and small and medium-sized enterprises).