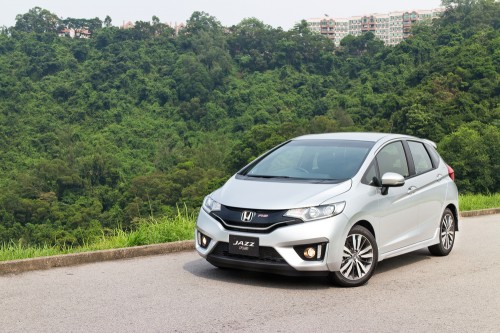 You want a new vehicle, but you're not sure if you should buy new or used new. There are many different ways to look at the new vs used debate, but here's what car buying experts recommend.
Basic Decisions And Factors To Consider
Start by gathering basic info from Motor City Auto Sales, websites that outline the price for the make and models you want, and comparative pricing for vehicles in the marketplace. Do you have a down payment or a trade-in? This is something else you want to factor into your estimate for a new vehicle.
A good move is to pay for your vehicle in cash and then avoid a loan payment altogether. If that's just not possible, then have a sizeable down payment. With a used vehicle, a down payment or trade-in is usually required.
Maybe you don't have much for a down payment, though. Auto Trader suggests another option you may use. Sometimes, there's a new car incentive that covers the down payment. This means you can put zero down if you have good credit.
The option may be tempting, but it can also be risky. According to the Simple Dollar: "…suddenly you lose your job – and you realize you need to sell this expensive new car. The best you'll probably be able to get for the car is about 80% of the asking price, but if you've made no down payment, even selling the car right now will leave you with 20% of your loan unpaid and nothing to show for it. This is called being "upside down" in a car loan, and it's something to avoid if you can."
Another thing to think about is the depreciation hit. New cars are famous for losing at least 20% of their value in the first year. With a used vehicle, a lot of that depreciation has already taken place, thanks to the previous buyer.
If you plan on driving your vehicle into the ground, depreciation is a non-issue. But, if you plan on selling it at some point, you'll want to make sure you factor it into your decision. Can you afford to maintain a used vehicle? If you do go used, there's a good chance you'll need to fix it up a bit. A new vehicle usually doesn't have this problem, and any problems that do occur happen under warranty.
Why You Should Consider A New Vehicle
There are a lot of reasons to consider buying new. First, a new vehicle does cost more, but over the long term it doesn't cost that much more. And, the value of it is much higher. A few things to consider include reliability, a good-looking vehicle, that new car smell, resale value, and gas — newer vehicles tend to be more fuel-efficient.
Reliability — this is probably the number one problem with used vehicles. They're not reliable. If you have better things to do than sitting in a car dealership or mechanic's shop, then you may want to look at getting a new vehicle. You will pay more for it, but you can also look at it this way: you're prepaying for maintenance because your new car won't break down for a while.
Another factor to consider is that the new car will look and smell new because it is new. This is a qualitative benefit most people don't really think too much about. Buying a car takes a lot of time, and most people don't take enough time to shop around.
The interest you pay on a new vehicle, if you finance, can be a killer. But, it's more important on a longer-term loan. Then comes the resale value. At some point, you may want to sell your vehicle. Having a good resale value is important because most used vehicles don't have it.
After all, the reason new car owners take a depreciation hit is because of the resale value of the vehicle factor. Taking the depreciation means that there's value in the car. If there's no depreciation it's because the vehicle isn't worth anything.
Why You Should Buy Used
One of the big reasons you should buy used is because you can get a decent car, and pay less overall than with a new vehicle. Even after figuring in maintenance and repairs, you will probably still pay less than most new vehicles.
And, if you buy a "gently used" vehicle, you will miss out on the depreciation in the first year or two, but you will still have plenty of value left in the car.
Evan Watkins works at a car repair center and has been interested in cars ever since he was a toddler! He is often the guy his friends and family turn to when buying a car, and he enjoys racing on weekends alongside contributing to auto mags, both online and offline.