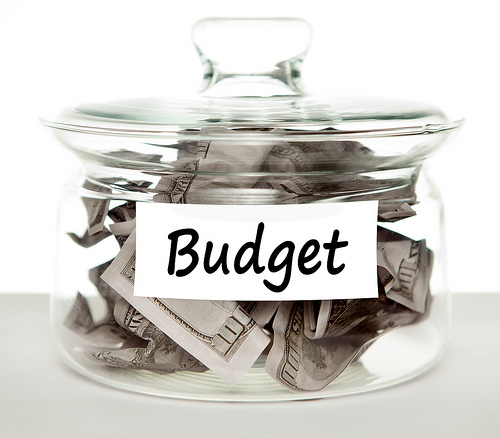 Are you living from paycheck to paycheck trying to keep up with bills, living expenses, and debt repayments each month? Perhaps you're trying to save money for that dream vacation or a deposit on a home?
No matter what your financial goal is, it's always possible to master your money and achieve the things you dream of doing. If your goal is to take control of your money instead of allowing it to keep control of you, it's important to learn some simple steps to help budget-proof your spending habits.
Know Your Starting Point
Before you can take control of your money, you first need to take a brutally honest look at your current financial situation. Write down your existing debt balances and monthly repayment amounts. Take note of all your current monthly bills and expenses.
Then work out exactly how much income is coming into the household each month and write that down too. If you have more than one form of income coming into the house, itemize them so you know exactly what your financial situation looks like right now.
When you're done listing down all your income and expenses, give yourself a pat on the back. You just created a simple budget.
Create Your Financial Goals
Your financial goal might be to pay down your outstanding debts and get rid of those expensive monthly repayments. You might want to save for a dream vacation or a home deposit. Perhaps your goal is to find ways to put aside money for the kids' college education, or to boost your retirement savings, or to start investing to build your wealth.
No matter what your financial goals are, it's important you have a crystal clear idea of what you want to achieve. You'll find it much easier to put your plan in motion when you know where you're heading.
Rein In Your Spending Habits
Take a careful look at how much you spend on various bills, expenses and repayments each month. Then try to work out if there are any areas where you might realistically reduce your spending.
Keep a notebook or use an online tool or app on your smartphone to track every cent you spend for a month. You'll be surprised at how quickly little purchases can add up to eat into your income.
If you use a credit card to pay for everything and you're not repaying your entire balance each month, you need to find a way to stop using plastic to pay for the things you want. Where possible, try to allocate your cash to pay for the things you need before pulling out the plastic to cover the shortfall.
Pay Off Bad Debts
When most people think about saving money, they immediately think about trying to cut back on grocery shopping or try to spend less on fuel for the car. However, have you looked properly at how much of your hard-earned money is spent paying interest on outstanding debts?
For example, if you didn't have to pay the monthly repayments on your outstanding credit card or personal loan balance, how much extra money would you have in your pocket each month?
Work out whether you're able to switch to a credit card or a personal loan with a lower interest rate. You'll reduce your monthly repayments, which frees up your income and makes it easier for you to repay the outstanding debt more quickly.
You can compare interest rates from various financial institutions online at sites like this.
Start an Emergency Fund
If your car broke down or your refrigerator stopped working tomorrow, would you have the cash to pay for repairs? Or would you require credit to get you out of trouble?
Rather than rely on credit to save your financial bacon when an emergency arises, start working on building an emergency fund. Even if you're only contributing $10 or $20 per month into your emergency fund, it all adds up. The key is to be consistent and always find something to put into your emergency fund on a regular basis.
Balancing Act
The key to truly mastering your money is to find ways to balance your savings efforts with your spending habits. Working on saving money on grocery bills or utility bills won't have the positive effect you want if you don't also find ways to manage your spending habits at the same time.
You can learn more about mastering the careful balancing act of spending less at the same time as learning to earn more from Orrin Woodward.
Managing your finances takes a lot of discipline and self-control. However, if you create a strong plan that makes it easy to stick to over the long term, you'll find you're far more likely to reach your financial goals.
Orrin is ranked number 20 on Inc. magazines Top 50 Leadership and Management Experts. Orrin Woodward is founder and Chairman of the Board of Life Leadership. He is also a New York Times bestselling author with over a million books sold in six languages while holding the GUINNESS WORLD RECORDS ® official record for the Largest Book Signing with 6,786 copies of his book And Justice for All signed in just six hours and thirty-three minutes.