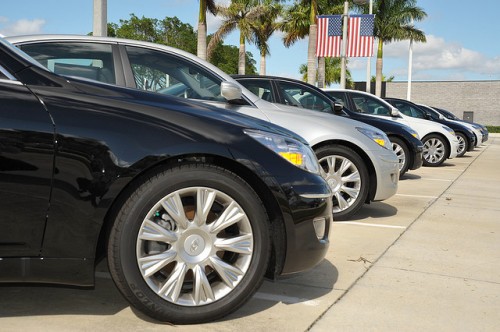 There are not many surprises when unearthing the options of renting a car.  Most processes are the same, yet added costs are not immediately apparent.  You could be more than displeased to find that the initial price did not include  airport parking, seasonal spikes, drop-off charges, and more.  Stay aware so you're never caught off guard.
Add-Ons
Agents are very diligent in asking about your upcoming travels and surveying your baggage.  They will make a number of suggestions, such as offering a GPS device, roof rack, etc.  However, they are not providing them out of the kindness of their hearts; you will be charged extra for devices and added amenities.  If you need something, be sure to inquire as to whether it's complimentary or you will be charged extra.
Damage
A car rental agency is not the kind of outfit that will try and save you a few dollars when it comes to dents, scratches, and needed repairs.  Often, you'll pay top dollar if you do not return the vehicle in the same shape it was given to you.  Unfortunately, you may wind up paying for damage that you didn't cause unless you check the outside and inside of the vehicle for damage with a rental representative.  Take pictures or video as you walk around the car with the rep.  If you get in an accident or become injured while driving a rental car, you'll need proper legal assistance from a Greeley car accident and personal injury lawyer.  Seek the help of a Sawaya law firm.
Season
Like other travel-related vendors, car rental agencies are well aware of the comings and goings of tourists and the popular seasons.  Like hotel rates, the price for car rentals will skyrocket due to an increased demand and influx of tourists.  The same philosophy may apply to shoulder seasons, the periods immediately preceding and following peaks.  If you're visiting during a popular time, be sure to shop around for a good price, or if you're a repeat customer, inquire as to whether you can pay the 'offseason' price.
Time
People travel at all hours of the day and night.  For example, you may opt for a redeye flight; though inconvenient, it can be cheaper to travel at this hour.  However, pay attention to car rental rates and time periods.  For example, if the car rental 'day' starts at 11 am, you may be charged for two days if you pick up at 8 am and drop off after 11 am.
Drop Off
In some cases, it may more convenient to drop off the car at another location other than a rental kiosk or location.  For example, you may be presented with the option of dropping it off at an airport, assuming the rental agency will pay for the parking.  However, you may be charged an added fee in addition to the price for a day's parking at the airport.  Don't make assumptions, and be aware that you could pay a price for a bit of increased convenience.
Jade Perkins enjoys sharing her knowledge with an online audience, they're often more receptive than her own friends and family! Having recently had a lot of experience with car hire companies, both at home and abroad, Jade is sharing her tips to help others.