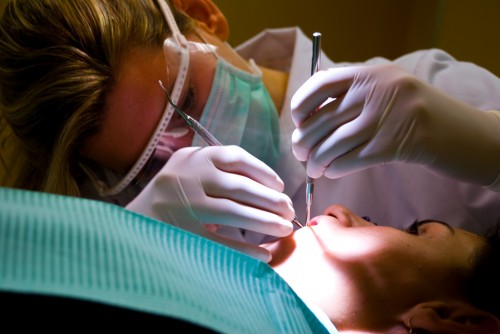 Do you have a dental discount plan or a dental insurance plan? It's not always obvious, and most people do get confused about this. If you want to know what you have, or what you should buy, then here are some facts you should know about each.
What Is Dental Insurance?
If you want an in-depth understanding of dental insurance, stay on top of resources and articles  online at mydental.GuardianLife.com/blog/.
The short version is that a dental insurance plan is a contract between you and an insurance company. You pay a monthly or annual premium. In exchange, the insurer promises certain benefits. One of those benefits is the payment of any dental-related claims.
Most people adopt a "100-80-50" plan, meaning that the insurance pays 100% of the cost of basic care, including 1 to 2 checkups per year, 80% for things like fillings and root canals and 50% for crowns, bridges, braces, and other major procedures.
Dental insurance comes with some major drawbacks, however. These include maximum benefits, waiting periods, and deductibles, copays, and paperwork. Lots of paperwork. You can also get trapped with exclusions and limitations in coverage for certain procedures.
Usually, you must wait between 6 months and 18 months for treatment beyond a basic examination. So, if you think you need emergency or immediate attention, then insurance might not be for you. When you choose a plan, you have two basic options, with most premiums running between $1,000 and $1,500 per year.
Dental insurance plans also have deductibles, copayments, and waiting periods. There are typically policy maximums that cap coverage, and coinsurance which may require you to pay for part of the covered services.
A typical deductible might be between $25 and $100 per person, per year. As long as you meet the deductible, then the plan pays benefits at whatever the coverage rates are. For example, if your cleaning costs $200, and your deductible is $100, then you will be responsible for the first $100, and the insurer will pay the remaining $100.
If you go in for another cleaning, the insurer will pay the entire bill.
Preventative care is normally covered in full, and you will usually pay a percentage of the cost of care for more serious or extensive care. For example, a basic cleaning might be covered in full under some policies, but braces might only be covered at 50%, so you will have to pay for half the cost of braces, if your children (or you) need them.
A dental indemnity plan lets you see any provider, and there are no network limitations. Indemnity plans compensate you for the use of services, but they will pay a pre-determined percentage of the usual and customary charges for such services. And, your premium is usually much higher than with a traditional dental plan.
Dental Health Maintenance Organization (HMO)
The dental HMO requires you to select a primary care dentist which will serve as your point of contact. All care must be coordinated through the dentist, and any out-of-network care is usually not covered at all.
You'll have a set copay amount that you pay for every procedure. Dental HMOs are common for employer plans because of the coverage and premiums on group rates. If you're buying your own individual plan, most of the options will have an annual benefit maximum that you cannot exceed, typically $1,000.
Dental Preferred Provider Organization (PPO)
A dental PPO lets you buy insurance and choose a dentist within a network that the insurance company provides for you. Most will also give you partial benefits if you travel outside of the network, meaning you have coverage even when you don't use your primary dentist.
Dental PPO plans also have a deductible and an annual benefit maximum amount. They tend to cover a percentage of procedures, based on whether it's preventative or basic, or major.
Dental Savings Plan
A dental savings plan isn't insurance, but it works like insurance in some ways. Dental savings plans are like membership programs. You pay a monthly premium, which is lower than the cost of most dental insurance plans.
In exchange for the premium, you get a discount on a wide variety of dental services at participating dentists. The benefit of this arrangement is that there are no limitations, deductibles, and copays. There are no exclusions either. Dental discount plans usually involve more out of pocket expenses because there is no actual insurance covering services.
Erin Talbot spends her days assisting others as a financial advisor. She also likes to help people by sharing her financial insights online. You can read her posts mainly on financial blog sites.