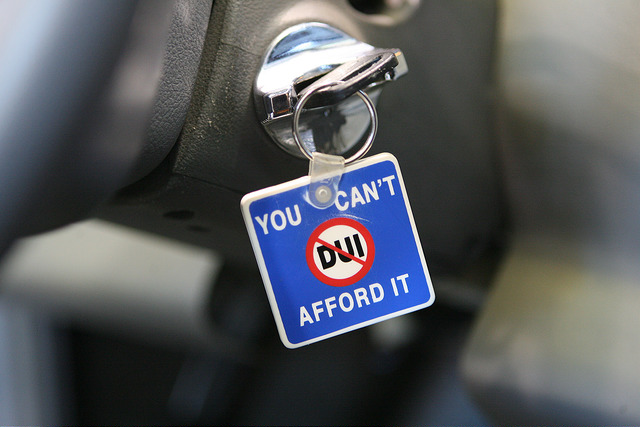 Each US state has their own DUI laws, convictions, penalties and fines. In addition to serving jail time and performing community service, many people may be surprised to learn there are also financial implications, if convicted. We are therefore reviewing the financial impact of a DUI offense.
Fines and Court Costs
Driving under the influence of alcohol or substances can pose a significant risk to the public, which is why may people facing a first-time DUI charge will receive a fine. If bail is an option, you could pay between $150 to $2,000.
The price you pay for a first offender fine will be determined by your state. For example, the minimum fine for a conviction in Oregon is $1,000; however, if you have a blood alcohol content (BAC) of 15% or higher, the fine could reach $2,000. What's more, if a child was in the vehicle when driving under the influence, you could receive a maximum fine of $10,000.
However, the state of Alaska charges $5,000 for the plea hearing alone, in addition to $3,500 for the court case. So, not only will a DUI conviction lead to possible jail time or community service, but you could also face a significant fine that could lead to financial hardship.
Attorney Fees
To prevent a DUI conviction, you must approach a leading DUI lawyer to ensure you avoid jail time, community service, a criminal record and a hefty fine. You must therefore be prepared to pay for a top DUI lawyer who can help you walk away a free man or woman.
Reinstatement Fees
If you are arrested for driving under the influence in any US state, your driver's license will be suspended immediately. If you want to reinstate your license, you will be required to pay a reinstatement fee, which will be determined by your state. For example, reinstatement fees in California are as little as $125, but they can range up to $250.
Administrative Hearings
You may have to attend an administrative hearing, depending on your state. The hearing provides an opportunity to discuss the terms of a person's driving license, or presents the chance to appeal a suspension. If you do require an administrative hearing, you will need to pay for the service. While Washington charges $200, Alaska offers a heavier fee of $850.
Vehicle Towing
It's not just the legal costs and fines that could cause financial hardship, but you will also be required to pay the costs for a towing service. The price you pay will be determined by how far the vehicle was towed and the length of time it has been impounded. The estimated towing fee could therefore cost between $100 to $1,200.
Additional Costs
If you have walked away from court with a DUI conviction, there will still be additional costs you will need to incur. For example, you may have to pay for mandatory DUI classes, which can cost up to $2,500. You may also have to pay for an ignition interlock device, which could set you back $25 to $1,700.
A DUI charge or conviction can also lead to the loss of your livelihood, making it increasingly difficult for you to pay for all the services mentioned above. It is therefore essential you never step foot inside a car under the influence.