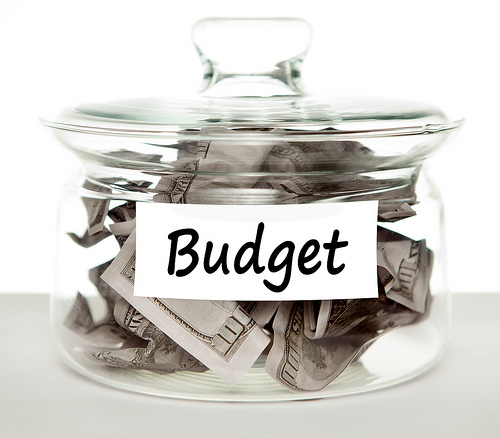 When it comes to striking perfect balance in your life, you need to ensure that you play as hard as you work. And just as there is equipment to help make your work life easier, there is equipment that ensures a more enjoyment respite from work. For many people, golf and tennis are great days out but lack the adventure that more and more people are seeking. Camping and related outdoor activities are making a resurgence, and as a result, people are buying camping "toys" like ATVs, Side-by-Sides, and—for those who want to escape but still bring a little bit of home with them—even RVs.
To be sure, your budget cost will take a bigger hit with such toys, especially when you consider the extra costs associated such as registration and licensing fees, insurance costs, and riding permits as some riding trails may require. Of course, as detailed in this article about improving your vehicle finances, you also have the added costs of fuel, maintenance, and repairs. As with any purchase—large or small—you need to ensure that it fits within your budget and save for your toy and the extra costs that come with it. And again, as with any purchase, there is nothing complicated about getting to your goal; the only difference between a small and large purchase is the time it takes you to get there.
There are two options when it comes to buying large items such ATVs, Side-by-Sides, and RVs: financing, and cash upfront—three options if you combine the two. Financing is probably the quickest way to get your purchase in your hands. Companies such as Southeast Financial even specialize in motorhome finance if you are looking to purchase an RV. Paying cash up front saves you financing fees and interest but chances are you do not have the cash flow to make such a large purchase.
Stick to your Budget
Either way, you need to create room in your budget for finance payments or savings and stick to it. If you decide to save money so you can pay cash, whenever you get your paycheck ensure that you are putting something aside for your purchase. It is easier to establish a habit if you put aside the same amount of money each time. As an example, put $50 in your savings each pay. If you receive extra income put aside even more, but always put the minimum amount away.
Create a Dedicated Savings Account
For large purchases, you should create a dedicated savings account for your regular deposits apart from the rest of your finances. That way, you know at any time how near or far away you are from your goal as it does not get mixed in with your other accounts. Additionally, make sure this account is not linked to your debit card so you are not tempted to spend it. Here is a blog post from Budgetpulse that may give you some ideas how to save money around the house.
Remember what you are Saving for
While you are saving for your ATV or RV, you may come across an item or items that distract you from your goal. It is at this times that you want to remember what you are saving for. You need to ask if spending your saved money on this new shiny object worth putting your RV goal back a few months or even years. If not, keep your focus on what you truly want.
There is nothing quite like exploring the countryside with an RV or going on an off-road adventure in an ATV or Side-by-Side. If you stick to your goals and remained focused on the long-term, you too can join the millions of people rediscovering how beautiful this country is.