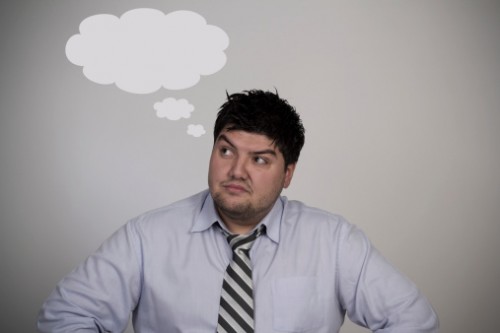 In the United States, unemployment compensation, which mostly consists of the state unemployment insurance and the Federal Unemployment Trust Fund, is intended to provide assistance to workers who lose their jobs through no fault of their own. The intention is that the benefits will keep them going while they find alternative work. However the rules are complicated, vary from state to state, and (except in periods of exceptionally high unemployment) will usually only support people for up to six months.
So what can you do when you are getting towards the end of your period of eligibility, and you have still not found a job?
Extend Your Benefits
It is always worth checking whether your benefits can be extended beyond the normal period. The possibilities for this vary from state to state, and there are also federal programs. In some states an extension should be applied automatically if you qualify, but it pays to understand the requirements and speak to your unemployment counselor.
Alternative Employment
You may be used to a 'traditional' job with regular hours, but the workplace is changing and such jobs are harder to come by. Perhaps you will be able to get more casual work which will at least keep you and your dependants while you keep looking for something more reliable.
Employment agencies match workers with firms looking for mostly short-term staff. On occasions these opportunities can turn into permanent positions, but not often. When one assignment is finished the agency will try to find another. It is not a very secure way to work, but it can pay the bills, and may give you valuable experience for your resume.
If you have particular skills, you may be able to do some freelance work. Freelancing is a major part of the economy (the Freelance Union says that 21% of the workforce is freelance in whole or part) and there are many opportunities to get work, especially in the more creative fields such as photography, translation, illustration, computer programming, and many other areas.
Self-employment
All freelance work is self-employed, but you could try to make it your main source of income on a long-term basis. Or take it a step further and build a business out of it.
If you have a useful skill, you could market it direct to the public. Some businesses do not require formal training, only skill and experience and the right equipment, which you may already have. Window-cleaning, gardening, decorating, odd jobs—there is always a demand for good workers who can do a reliable job at a reasonable price. You may spot an opportunity to set up a trading business.
Be warned that if you are selling your services to the public there may well be requirements by way of notifying the local authorities and obtaining insurance. If you are thinking of setting up a business, you need to research it and write up a business plan. This will help your business to be more than just a flash in the pan which will fold at the first obstacle.
If your state has a Self Employment Assistance Program, check it out. A SEAP enables you to devote yourself full-time to starting your business, and also helps you find appropriate training, and guidance with your business plan.
Another source of income might be to open your home to paying guests. You would need to check with your insurer, mortgage or landlord, as appropriate.
Beware
A state of desperation about your finances can cloud your judgment. Sometimes people find that they accept offers and suggestions for easy money which they would normally never look at. Or they may undertake work without checking whether the state or federal laws allow them to do so. Or they may be tempted not to declare income while drawing their benefits.
If you think you might have gotten yourself into any kind of illegal situation, then it is important to get advice straight away from a qualified lawyer. In North Carolina attorneys Powers McCartan can give you a quick and expert assessment of your position, with advice on your options.
Don't Panic
Coming towards the end of unemployment benefit can be an alarming time if there is still no prospect of regular employment. It can be hard to stay calm, but it is important to keep optimistically applying for work while exploring the alternatives. Who knows? The pressure upon you could lead to a complete change in the way you live, which in the long run may turn out to be a good thing.
Bill Powers is a partner with Powers McCartan, PLLC. His practice areas include Impaired Driving, DWI, DUI, Traffic Offenses, and Criminal Defense. He is the President Elect for the North Carolina Advocates for Justice (2015) and was named by Governor Pat McCrory to the Governor's Statewide Driving While Impaired Task Force (2015). Bill is a board Certified Criminal Law Specialist by the National Board of Trial Advocacy – National Board of Legal Specialty Certification, Founding Member at DUI Defense Lawyers Association and General Member of the National College of DUI Defense, Inc.