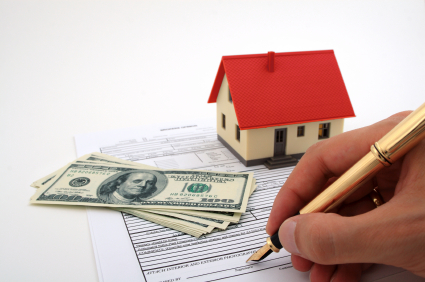 A good number of people when they come to retire, find themselves in a position where they just happen to be living in what happens to be their biggest potential source of cash.
You may well have made plans for your retirement and beyond, such as looking at life insurance for seniors over 70, but the big dilemma for many, is whether you should cash-out and sell your home to convert your equity into cash.
Here is a look at some of the issues to address when trying to decide whether you want to, or maybe need to, sell your home in order to afford your retirement.
Now the mortgage is paid off
One of the biggest single financial commitments that you are ever likely to make in your lifetime is buying your own home, so it is always a pivotal moment when you make that last mortgage payment and can at last declare the house as your own.
Many of us are approaching retirement age when that momentous occasion occurs, and what is most likely to have happened in the interim period since you took out the home loan, is that the value of your house has gone a good way beyond what you originally paid for it.
If this scenario applies to your own situation, you will most likely be sitting on a tidy cash sum, which just happens to be tied up in the property you are living in.
These creates and emotional as well as a financial dilemma that vexes soon-to-be retirees. If you have lived in your house for a long time and maybe seen your kids grow up in the place, there is likely to be a strong emotional attachment to the place, which can cloud the issue of whether to sell and cash in, or not.
Enough money to retire with
The hard and perhaps uncomfortable fact to confront is that barely 20% of Americans on average, actually feel remotely confident that they have enough money to retire comfortably.
Feedback from a survey carried out by the Employee Benefit Research Institute, which revealed this low level of confidence amongst a range of people, is just one such example of what is clearly quite a problem for many, that a good proportion are in a position at retirement where we are likely to be house rich but cash poor.
If you have a good level of equity available in your home but an insufficient amount of available cash to be able to retire with any degree of comfort or confidence, this is a classic scenario which raises the question of whether you might need to sell your home in order to redress that balance.
The case for staying put
Many things are never as simple as they first appear, and although it would seem the obvious solution to your retirement fund shortfall, to sell your home and grab a pile of cash in the process, there are various points to consider which might even make it more sense to stay put.
The most obvious point about your current property, is that if you have paid off your mortgage, you will be able to live there without worrying about monthly payments and if you have fairly low property taxes to find and the house is in a good state of repair, there is a fair chance that you could live there fairly cheaply, spending a lot less each month than if you were somewhere else.
It makes sense to do the math and work out what it will cost you each month to stay where you are, or whether the money that you are releasing from the sale, will give you better options, that you can afford.
Review your retirement plans
It is virtually impossible to provide a definitive answer as to whether you are going to be better off selling your home when you retire or staying where you are for the time being.
The amount of money available in equity is certainly an influential factor, as you could be sitting on a big pot of cash, although it should be remembered that you will have to use that money to buy somewhere else to live, or make rental payments.
You should also review your retirement plans. If you plan to travel extensively or buy a boat for example, you will need to know how you are going to fund these aspirations, and whether that means deciding to sell your home as a way of boosting your retirement fund.
Lenny Robbin's company is a family operation. Lenny has worked in financial services for over 30 years; working first as a stockbroker with major NYSE brokerage firms and later owning his own firm which specialized in investments and insurance for individuals and small businesses. He has been exclusively involved in the life insurance and related areas for the last 25 years. Terry runs the "back office" at LifeNet. Prior to joining on a full time basis, she managed all the finances for a non-profit counseling center. She coordinates all the various information necessary to insure that policies are issued in a timely fashion.