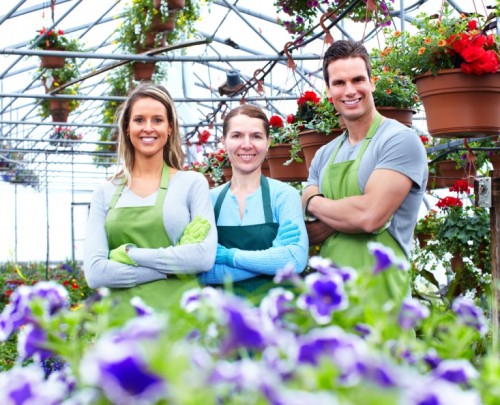 Starting your own business comes with risks but with knowledge and proper planning you can do what you've always wanted to do and be successful at it. It can take any business time to become successful, which can be discouraging, It can be scary when you're putting all or most of your money into a business, especially if you're unsure if the business will take off or not. Starting a business isn't for everyone, but if you're determined to try, be willing to learn how to minimize your financial risk before you even start.
Learn to Effectively Evaluate Risk
Before you even begin to start your business you should become knowledgeable in risk management. There are numerous types of risks you'll have to take with the startup of your business, but they're necessary if you want your business to survive, grow, and succeed. Take time to identify anything that can pose potential risks or threats to your business. Analyze and evaluate these risks and determine how likely they are to occur and how they'll affect your business. Determine a solution for these risks and plan to monitor them to prevent them from occurring again.
Take a Course in Financing
One of the best ways to have a successful business it to learn everything there is to know about financing. Knowledge is the key to success, so consider taking a course in financing. Earning a degree in finance can help you understand the principles of finance, investment options, managerial accounting strategies, international business and finance, and macro and microeconomics. This type of knowledge can help you out a lot when it comes to your own business.
Avoid Patent Trolls
Patent trolls can pose a problem for many startup businesses, especially if you're not sure how exactly to avoid them. Patent trolls are not actually a legitimate business, they're people or companies that hold patents but only use that to cause trouble for real businesses with similar patents that have real products and services. One way to avoid the trouble associated with patent trolls is to be proactive against them. Avoid infringement by modifying your product and consider getting insured for patent infringement.
Build Up Savings
Before starting a business, it's a good idea to build up your savings. Having extra money put aside can help with any unexpected business expenses and give you something to fall back onto before your business begins to generate profit. Consider opening up a business savings account to protect your funds, boost your credit rating, earn interest, and to set aside money for taxes. Determine how much money you'll need to start your business and how much of your own money you're willing to risk. Consider keeping your existing job and working on your business part-time so you can still generate income and have money to put into your savings account.
Stay Home-Based at First if Possible
If possible, it's always a good idea to keep your business home-based to cut your costs. Keeping your business at home at least for the start of your business helps reduce risks and makes things less overwhelming for you. Utilizing the internet to get your company's name out there is extremely helpful and can help build your customer base while you're still in the beginning stages.
Having your own business offers freedom and it's not something you need to jump into full-time at first. Starting a new business can take a lot of time and cost a lot of money, but keep in mind that it's okay to take baby steps. You don't have to quit your existing job until you know your business will be successful. Don't be afraid to ask for help with starting your business to take some burden off of you.