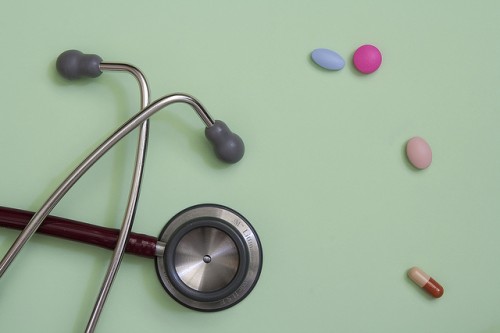 If you're in the market for elective surgeries, be it in some medical area or dental surgeries then you'll need to know how to pay for the medical costs. There are a couple ways to go about securing loan in financing your next medical cost.
Financing Methods
There are a couple different routes that can be taken while you're applying for financing. Some of the most expensive financing can come from in-office, which is at the medical facility. Before you look into using a lender check out what you're qualified for. This is the time to figure out a rate. On average a medical loan usually gets approved for around $15,000 up to $35,000 for those that are eligible.
Determine the amount of money it's going to cost and cross-reference this with your credit score. The better score you have, the greater amount of money you'll be able to borrow at a less expensive interest rate.
A personal loan can be a way for people to borrow money without needing to put up collateral. A loan like this has an easy application process if you have a proper credit score. Following an application is an instant decision and even faster funding response. Based on your credit and income will be the deciding factors in how much money you can get.
Avoid Credit Cards
One of the financing areas you'll want to avoid is using a credit card on a major financial purchase like this. With a loan you'll get fixed rates on a manageable payment schedule. This set payment puts you on a faster path of paying it off, rather than relying on minimal payments of a credit card.  You'll also have the option of paying extra payments at anytime or paying off the amount in full with no penalty.
Once your loan has gone through, your money will be put directly into your account. This gives you the option at anytime to pay off the loan in full after using it for medical or dental needs.
Coverage
For the most part you know that Medicare does not cover any form of dental care. If you are in the financial state of having low income and low savings, you may qualify for Medicaid.  This covers both dental care as well.
If in the event you don't qualify for Medicaid or your specific state's program doesn't cover dental care, there are still options to be covered. Try contacting your local district or state dental association. Some of these associations have direct referral programs that provide low-cost dentistry options.  It's never wrong to keep asking and seeing how far you can get in terms of free coverage. Pairing this with a loan can be the way to drastically reduce an amount for different types of surgeries.
Dental Services Offered
Depending on what you're looking for and what's offered, there are differing price points that will help you when determining your budget.  Let's take an example of a renowned dental facility; Harrell Dental Implant Center is one such place. Here they handle every part of the dental implant process. This includes the grafting, placement and restoration of teeth. Implants are one of the major surgeries out there that you may be looking for to look and feel great.
Dental Implants are some of the largest new areas in the field of modern dentistry. At the end of almost any cosmetic or medical dental solution is the replacement of teeth. Dr. Harrell runs the center, as is a leader in the industry.
Listed on the site are specific price points for each individual cost attached to the area of surgery. For a full replacement and dental implant, you're looking at a cost around a couple thousand dollars. More than enough will be covered by either choosing a loan or using a different sort of coverage.
Overall Options
The cost of looking great doesn't have to be paid off in full or through a financing endeavor that is going to leave you out of a lot of money. By being able to utilize your credit and secure a loan you'll be able to take advantage of the best deals out there.
When these loans or financed options are put on payment plans, they can be easily paid off and kept up with on a fair basis. It's a better option than having to pay in full or not being able to get your medical or dental needs at all.
Aidan Hill is a life coach who wants to make all the hopes and dreams that people have a reality. Half life coach, half personal finance advisor Aidan finds ways for people to make their dreams come true.
Aidan Hill is a life coach who wants to make all the hopes and dreams that people have a reality. Half life coach, half personal finance advisor Aidan finds ways for people to make their dreams come true.