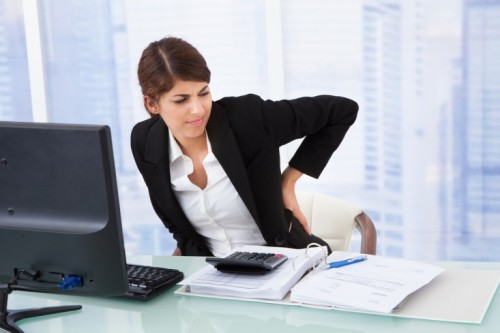 In today's world, the average person needs a line of credit to access their financial goals. There are very few people who can make large purchases out of pocket in cash, so credit gives us the avenue we need to reach the milestones we want in our lives. Of course, the span of time it takes to pay off some of our debt can take years. During this time, things can go wrong, jobs can disappear, and any number of other things can happen.
As a result, some people find themselves with a low credit score and seemingly no solutions in sight. Today, I'm going to show you how credit repair can bring you back from the brink and put you on the path to financial stability and success.
3 Steps to Getting Started With Your Credit Repair Process
Credit repair is one of those things that can get a bad rap because of the scam artist out there that try to rope people into illegal practices or simply run off with their money. In truth, credit restoration is something that is completely legitimate and legal if done correctly.
Getting started with your credit fixing requires a few steps. If you follow this process, you'll secure yourself a place with a reputable company and have a strong foundation for your future.
1. Do Your Research
Before you jump into the credit repair process, it's important that you know your rights and the laws that govern this aspect of the financial industry. Being equipped with knowledge will further protect you from potential scams.
For starters, you should familiarize yourself with the basics of credit laws and what rights they give you as a consumer. Here are some examples of federal laws that govern credit repair:
–The Credit Repair Organizations Act – among other things, requires these companies to give you a statement of your rights and let you cancel within three business days of initiating a contract
–Fair Credit Reporting Act – Gives you the right to dispute any items on your report that you believe are inaccurate, unfair, or unsubstantiated
–Truth in Lending Act – Provides a specific way for creditors to calculate and advertise interest rates. This makes it easier to understand things like APR rates.
What's important to remember, is that credit repair utilizes these laws and more to leverage your rights as a consumer. If you choose a legitimate company, you have nothing to worry about.
2. Choose a Credit Repair Service
Once you've learned more about how credit repair empowers you to raise your credit score through disputes with the credit bureaus and your creditors, you can then seek out a company to partner with as you move forward with the process.
There are plenty of legitimate credit repair services, but it's best if you research them first. A resources like Debtsteps.com can help you learn more about specific companies and what they offer.
Pricing models are most commonly done on a monthly basis. You have the option to cancel whenever you'd like, and in many cases you won't need to utilize the service for more than 6 months. Of course, the timeline varies widely from person-to-person as the complexity of the situation can change how long it takes to resolve it.
Once you have your chosen company, they will assist you by pinpointing and disputing items on your credit reports that shouldn't be there. By removing these incorrect entries, you will see your credit score rise as a result.
3. Never Stop Learning & Growing
Credit repair can get you out of a rut, but it's not a cure-all solution. The only way to truly succeed financially is to change your ways and plan for the future. This involves a careful combination of education and budgeting.
Many credit repair services allow you access to blog posts and articles that will educate you on the credit industry, interest rates, and how credit scores work. These things will help you better understand how you can positively affect your future.
If you combine this with smart budgeting tactics, you can avoid the mistakes that many people find themselves in when it comes to credit and debt.
Final Thoughts
Credit repair is an excellent way to dig yourself out of a financial pitfall. By utilizing one of today's top companies, you can take control of your finances and put yourself on the path to a brighter future.
Have you used credit repair before? What tips or practices would you offer? Let us know in the comments!