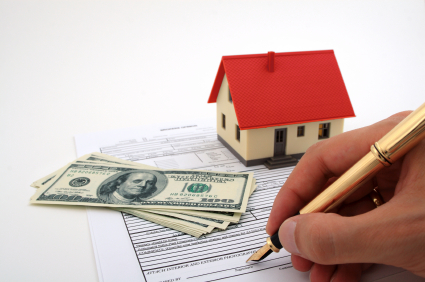 Buying a new home is probably the biggest investment you will ever make, so it's important to avoid costly mortgage mistakes.  Be sure that you don't purchase your house with a mortgage you don't fully understand. Falling into this trap will turn your dream home into a nightmare.
You can get good advice and find out about mortgage rates, refinancing and buying real estate at www.CalMtg.com. If you're about to enter the marketplace for a new home, make sure you avoid making these mortgage mistakes.
Not Reviewing your Credit
Get a free credit report before you even think of borrowing money. You will need one that's  issued by the three main reporting agencies, TransUnion, Experian and Equifax. You're entitled to one free report each year. Your credit score must be looking great if you want to get the best mortgage rates. You will need to spot and correct any errors before you apply for a loan.
Not Getting Pre-approved
If you want to avoid the disappointment of finding your dream home and not being able to buy it, get pre-approved by a bank. This will give you something of an advantage if yours is not the only offer on a property. Bear in mind that the pre-approval amount is an estimate of what the bank thinks you can afford. The amount you actually get may be significantly different.
Failing to Look for the Best Rate
One of the biggest mistakes homebuyers make is not shopping around for the best mortgage rate. Although you may think it's convenient to use your current bank for a loan, it may not have competitive rates. You can find and compare home loan rates here.
Disregarding Mortgage Fees
While you're comparing rates, don't forget to factor in the many other fees. Some of them are fixed, but others are negotiable, such as the application fee, the loan origination fee, the broker fee and the underwriting fee.
Not Saving for a Down Payment
If you've neglected to save enough money for a down payment, this can seriously affect your chances of getting a mortgage. These days, lenders are reluctant to issue loans to homebuyers who have no starter money. For an FHA loan, the minimum down payment you will need is 3.5%.
Not Understanding the Terms of your Mortgage
You must make sure you completely understand what you're signing up for.  It's not enough just to know what your monthly payments are going to be. You must also be aware of any future changes to your mortgage rate and how much they will cost. Get it all in writing. If there's anything at all you don't understand about your mortgage documents, review them with a lawyer. Don't sign until you know exactly what the terms mean.
Not Getting a VA Loan if You Qualify
Millions of veterans throughout America are eligible for a VA mortgage but don't apply. The advantages of this loan include competitive interest rates, no down payment on a mortgage up to $417,000, restricted closing costs and move-in ready homes. The only disadvantage is the 1.5% to 3.3% funding fee, but this can be added to the loan so you don't have to pay it up front.
Not Budgeting Homeownership Costs
You may be in for a big surprise about how much it costs to be a homeowner, particularly if you are making the shift from renting to owning a house. You can't rely on the landlord to fix things for you anymore. Repairs are all down to you, and they all cost money, even if you do them yourself. In order to avoid any unpleasant surprises, you need to figure out all the necessary expenses involved with owning a home. Don't forget repairs and replacements, property taxes, landscaping and insurance.
Not Looking at the Right Homes
It's a good idea to begin your initial research online. This way you can get a good idea of what certain communities look like and what amenities they have. You'll also begin to get a good picture of house prices and what the good deals are. Don't forget to look for a neighborhood that's right for you. For example, if you have children you will want a family-friendly community with access to good schools. Drive or walk around the neighborhood at night to see if you are comfortable with the area.
Alicia Bull works in real estate and is able to offer tips and advice for those looking to purchase a property with the help of a mortgage, whether first-time buyer or upsizing from a current family home.