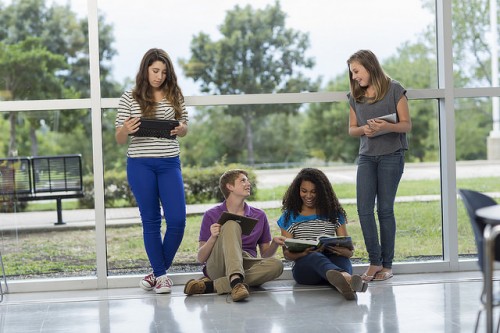 On one hand, universities boast overwhelming amounts of fascinating knowledge about the world and the people around it. On the other hand, only some of that knowledge will help you get and keep a job for the rest of your life. If you expect to have a financially stable, high-earning career, you must choose your education wisely. To that end, the following programs tend to promise long, fruitful careers.
Engineering
It doesn't matter whether you are drawn to electrical, mechanical, biomedical, or any other field; engineering pays well for a lifetime. Though your exact salary will depend on your field, the average engineering salary averages around $90,000 ― though experience will increase that number well above six-figures. To become an engineer, you need a good head for math and logic and strong problem-solving abilities, and to climb the engineering ladder, you will typically need a master's degree in engineering management.
Finance and Economics
Having a degree in finance or economics will make you financially secure two times over: For one, you'll have the financial acumen to retain control of your personal money; for another, you'll earn a hefty, regular paycheck. A beginning salary for a finance or economics grad hovers around $66,000 but with time, that number inflates to higher than $137,000. Professionals in this field usually opt to earn a master's degree from one of the top online MBA programs before deciding on their exact focus and starting their career.
Marketing
Marketing is creative as well as logical ― one of the few fields in business in which professionals can stretch both muscles ― and it is becoming ever more important for companies looking for success. As a result, marketing professionals earn astounding amounts, from roughly $56,000 as starting pay to over $125,000 at the managerial level. As with finance and economics, low-level marketing professionals typically function well with bachelor degrees, but managers and directors tend to have MBAs or similar advanced credentials.
Computer Science
Tech isn't disappearing; if anything, businesses and individuals are only coming to rely more heavily on advanced technologies. Therefore, skilled computer scientists can easily earn upwards of $145,000 by helping organizations develop and manage applications or building tech empires of their own. Though many famous computer scientists lack formal educations, most hiring managers expect at least an undergraduate degree. Still, compiling a portfolio of completed projects and having experience in real-world computing environments makes you a more promising candidate in any tech field.
Medicine or Dentistry
It should be little surprise that medicine and dentistry continue to rank among the highest-earning, most stable jobs. People will always need medical aid, and doctors and nurses (or dentists and hygienists) trained to administer it will always be in-demand. The top-earning medical field is anesthesiology, which can bring home a whopping $232,000 per year, but even primary care doctors can expect an average of $195,000 per year. Of course, medicine and dentistry require extensive study: at least six years beyond undergrad to endure necessary training. A science related undergraduate program, such as a biology degree from this school, will set you up well for these careers.
Law
Like medicine, law is another common, high-earning profession that won't disappear soon. The average salary for all attorneys is about $118,000 ― but certain specialties can earn more, such as intellectual property law, which claims $143,000 in salary, or tax law, which can earn as much as $189,000. Law school requires only three years of study after undergrad, to earn your J.D., and an additional few months studying for the bar if you expect to practice law. Some law grads who don't pass the bar can still apply their knowledge in business or continue academic study and earn as much as (or more than) practicing attorneys.
Physics
Physicists with bachelor degrees can expect wages of about $85,000 per year, but armed with a Ph.D., a physicist can earn well upwards of $135,000. Far from being unemployed geeks, physicists have a wide array of employment options, from professorships at universities to engineering-like jobs at firms around the country to astronaut and space-focused careers. Like engineering, physics relies heavily on math, so you must be committed to hard science to excel.