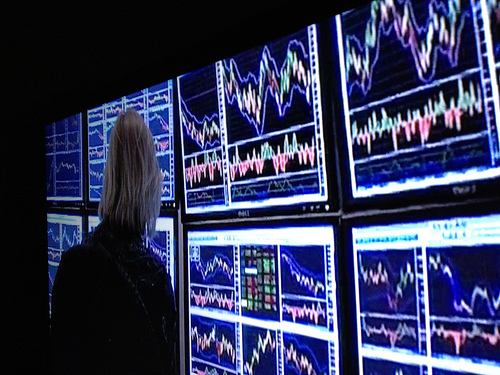 Forex trading has become one of the most common "buzz phrases" of recent times, and for good reason. It is estimated that more than 4 trillion dollars changes hands every day and that 90 per cent of this wealth is generated by day traders. Many investors are now looking to leverage these statistics to their advantage in order to build sustainable wealth over time. However, this is often easier said than done. What are some tried-and-true methods that should be implemented from the very beginning and what benefits can these approaches offer?
Expectation Versus Reality
It is first important to address one of the most common mistakes made by the novice trader. Independent wealth is not accrued overnight and losses will inevitably occur from time to time. This is due to the inherent liquidity of the marketplace itself. Therefore, set a realistic time frame in regards to the profits that you expect to enjoy. While the trades themselves will represent short-term ventures, the very concept of sustainability dictates that you should look at such commitments from a long-term perspective. Be realistic with the gains that you anticipate.
Working with Leverage Ratios
Many are tempted to leverage their holdings to rather drastic ratios in order to dramatically bolster profit margins within a short period of time. Although this concept is valid, it is not without its share of risks. Exceptional losses can occur just as easily and these could dramatically impact your portfolio and even your ability to trade in the future. Only employ leverages if you understand the worst-case scenario and even then, be careful with your level of financial commitment.
Tools of the Trade
Even the most talented carpenter would be useless if he or she was not provided with professional tools. This concept is just as appropriate within the world of Forex trading. A handful of instruments that should always be at your immediate disposal include:
–Live trading data.
–Client sentiment and expert advice.
–Malleable and centralised platforms.
–Price projections and pattern recognition.
–An ability to link different trading modules.
These are only a handful of the trading tools available through CMC Markets. Such amenities will make it much easier to stay on top of the latest movements and ultimately, to make informed decisions when the time is right.
More Than Currencies Alone
As the Forex industry is the largest marketplace in the world, it is only logical to observe that extraneous movements within other sectors will have an impact upon currency relationships. For example, a sudden fall in the price of gold could signal that the United States dollar will rise (an inverse relationship). Geopolitics, the GDP of a specific industrial power such as China and market sentiment itself can all have profound impacts upon the relationship between two disparate currencies. This reinforces the fact that keeping abreast of late-breaking news is critical in order to become an astute trader.
The Forex markets represent an excellent opportunity to enjoy handsome profits over time. It is nonetheless an undeniable fact that preparation is key in order to experience predictable success. Please take some time to peruse the tools and amenities offered by CMC Markets. Fiscal independence in 2017 is closer than you may believe.