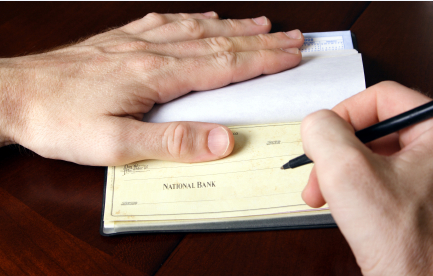 If there is one situation where you really can't afford to cut any corners and try to do things on the cheap it is when you need some legal help to get you out of a sticky situation.
The problem for many of us is we don't exactly have unlimited funds and getting the best legal representation available is going to cost.
There are actually some smart ways to get the right legal help without breaking the bank. Here is an overview of expected fee structures, a look at whether an hourly rate deal might save money, plus a look at options like contingency fees and caps to keep the costs down.
What you need to know
If you are looking to hire a criminal defense attorney it would help to know beforehand what sort of fee structures you might be signing up to.
The truth of the matter is that hiring a decent lawyer is probably going to cost you more than you are comfortable with but if your liberty is at stake or you risk paying substantial damages if you lose your case, the money will soon seem worth it if they manage to straighten things out for you.
Although it is not that easy to be really specific about what sort of legal bills you might be facing, there are certain factors that will influence how much you end up paying in the end.
The nature of your alleged offense will make a difference. If you are being accused of a felony rather than a misdemeanor, that is probably going to cost more as the case could be quite complex and might involve more court appearances for your lawyer.
You can also expect to pay more for the experience. Hiring a lawyer who has been around the block and knows how to approach a case so that they can get you a positive result if it is at all possible, will cost more than a less experienced attorney.
Another influential factor could be where you live. Some states are more expensive than others to hire attorneys.
If you are looking for some sort of ballpark figure, you might expect a bill north of $2,000 for full representation and you could conceivably be charged about $1,000 per day in a felony case.
Is it better to pay an hourly rate?
When you see a big number jumping off the page at you from the quote you get for legal services it can be tempting to wonder whether it is a better option to pay an hourly rate instead.
It might look like a better option on the face of it but be warned, an hourly rate could be misleading and end up costing you more in the long run. If you are considering this option it is highly relevant how experienced your attorney is.
If you are attracted to a low hourly rate being charged by a less experienced attorney, they could end up costing you more when they take longer to resolve your problem than a more experienced one who charges a higher hourly rate but gets the job done more quickly and satisfactorily.
You normally get what you pay for, so consider the experience of your attorney and how complex the case is, before deciding whether an hourly rate deal might cost you less than a fixed fee.
Contingent fee arrangement
There might be an option to agree on a contingent fee arrangement with your lawyer.
This is a situation where your lawyer will get a percentage of the amount of money you are awarded if you win a case, but no fees if you lose.
You can only look at this sort of fee scenario if you are claiming damages so it will not be possible for a lawyer to work on a contingency basis when it is a criminal case, as defendants in criminal cases are not entitled to recover financial damages if they win.
Contingency fee arrangements are fairly commonplace in personal injury cases, so depending on what sort of case you are involved in, it might be worth seeing if this sort of option can be used.
Talk about money in the beginning
The best tip to remember is that it is wise to have an in-depth conversation with your attorney not just about your case but also with regard to how much they are going to be charging you.
You don't want any unpleasant surprises with an unexpectedly large legal bill at a later date. Most legal representatives will want a retainer or some sort of fee paid up front, but you should also discuss whether there can be a cap on their fees and try to negotiate a rate that both of you are comfortable with.
Tell your lawyer about your financial situation and if the fees are going to be a problem, see if they will negotiate a better rate or agree to a fixed sum or a contingency fee arrangement if appropriate.
You want the best legal help you can get, and there are plenty of ways to get that at a rate that you are more comfortable with.
Peter O'Connor works at a law firm and enjoys sharing some of his knowledge online. Outside of work Peter is a family man with 2 kids and enjoys nothing better than kicking a ball around with them on a dry weekend.