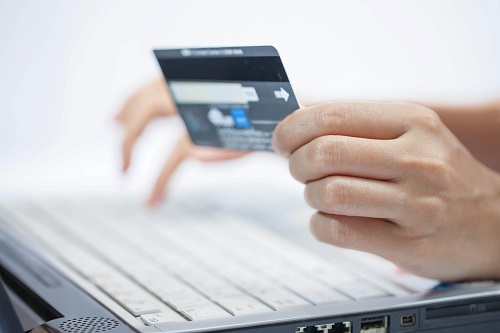 "Save money? Why bother?"
Even in an era where burning through cash may seem like the norm, the dangers of not having enough money on hand can have long-term negative implications on you and your family.
Think about it. Would you be covered in the case of a medical emergency? What if your vehicle suddenly went out of commission with absolutely no notice? Should we even get started talking about retirement?
Whether or not you consider the fact that most Americans have less than $1,000 in savings to be a shocking statistic, the fact remains that the general public is not equipped for a major financial emergency. Conventional wisdom tells us that those who are sitting on fat savings accounts are either filthy rich or financial masterminds; however, this is a false notion.
In fact, keeping money in your pocket often has less to do with the size of your paycheck and more to do with your day-to-day spending habits. For starers, consider the following steps to transforming your spending behavior for the long-term so you can realistically start saving without making any major sacrifices.
Don't Spend What You Can't Lose
"Don't gamble" may seem like shockingly obvious advice for those tight on money; however, it's worth pointing out.
That being said, there's absolutely nothing wrong with making small financial investments and business decisions as means of growing your wealth. As long as you know the risk involved and aren't putting yourself in danger through such investments, you're golden.
For example, many students of the Tim Sykes Challenge have seen massive returns on their smart investments through penny stocks. If you have a small nest egg for investing, great! However, don't spend your rent check or other essential income on investments unless you're willing to part with it for good.
Cut the Cord with Extraneous Expenses
Sometimes the expenses chipping away at our checking accounts are right under our noses; however, we quickly forget about them because we've been paying for them for so long.
If you're paying big bucks for services such as cable but often find yourself watching Netflix all day, perhaps it's time to cut the cord. Likewise, if you're a New Years Resolutioner who's letting their gym membership burn a hole their pocket despite not having gone since January, is your subscription really necessary?
Take a look at any monthly charges on your bank statement and assess "wants" versus "needs" accordingly. While cutting the cord may be difficult in some cases, consider how much more cash you'll have on hand as a result.
Resist Deals at Every Turn
Marketing is everywhere, even if you think you're totally immune to its power. The fact that remains that we are bombarded with advertisements at every turn and resisting deals is easier said than done.
While "buy-one-get-one" deals at the grocery stores and flashy "no money down" ads may catch our attention, it's crucial once again to assess once again wants versus needs. While there's nothing wrong with spending on yourself every now and then, you should make a conscious effort to be mindful of your spending habits and take special care every time you pull out your wallet.
Transforming your spending habits doesn't happen overnight. Regardless, taking the small steps to become mindful with your money and spend only on what you need will ultimately keep more cash in your pocket for the long haul.