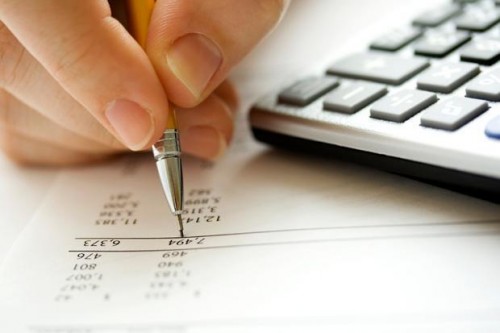 If you are trying to make your money stretch just a bit farther, don't worry, you are not alone. Prices are rising on everything from oil to food and it seems as if everyone is searching for innovative ways to save. Once you have taken care of the more obvious things like making your coffee and lunches at home and saying sayonara to premium cable packages, it might seem as if the only other option is to go out and find another job. However, by being a little bit creative, you will be able to find many other ways to save money. It is true that some of the ways will entail a bit of a sacrifice, but you really don't need to become an extreme couponer to get savings that are significant. Here are a few tips on how to save money at home.
Internet
So, how much does wifi cost a month? Are you paying for top speeds and not getting them? Have you checked around with different ISPs to see who has the best prices? If you have more than a single ISP in your area, you could get significant savings by switching. It is at least worth checking into.
Energy
Do you live in a state where the energy providers are not regulated? If so, you could be saving quite a bit on your energy bills. See, in unregulated states, such as Texas or Illinois, you can choose your energy provider instead of having to use the one assigned to your area. This means that energy providers will offer lower rates and packages to try to get you to choose them. Check into it and see how much you could be saving by going with another energy provider.
Mortgage and Rent
It doesn't matter if you rent or hold a mortgage, you can try to renegotiate to save money. The next time your lease is up if you rent, you can ask for a lower rate based on your paying on time for the term of your lease. If you have a mortgage, and interest rates have dropped since you got it, you might look into refinancing to get that lower interest rate and save a bit of money.
Make Your Own
Dishwasher soap, window cleaner, laundry detergent, and many other things that we know we have to buy when we are at the store can actually be made at home for a fraction of the cost. Homemade laundry detergent, for example, can be made at the cost of about $5 for a supply that will last for about 9 months. Of course, if you buy it at the store, you will pay around $7 a month. Take a minute to look online for recipes so that you can make your own supply of stuff you would normally buy at the store and see how much you can save in a single month.
Cut Down on Wasted Food
Did you know that on average, a family of four wastes about a quarter of the food that goes into their home? If you spend an average amount of money at the grocery store, this means that on a yearly basis, you are wasting between $1800 and $3600! Do what you can to minimize the amount of food that you and your family waste by trying to make only enough for a single meal. If you do have food left over, reuse it and try to buy less at the store.
DIY
Let's say that your heater breaks down. You might have to deal with a costly repair bill… or, you might learn how to fix it yourself. Do a quick search online using the symptoms of the issue and you can troubleshoot things like this to see if they might be able to be repaired without having to call a repair service. What might cost you $400 for a repair service to fix may only need $50 in parts if you fix it yourself.
Everything that needs to be done in your home, with your cars, etc., might be able to be done by you. Do a thorough search online to find out if you can turn it into a DIY project before you call that repairman. Over the years, by doing this, you can save thousands of dollars all while learning to do new things!