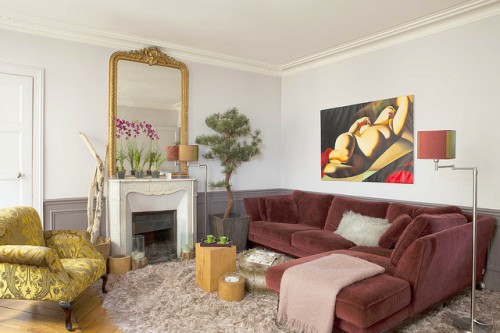 We often get bored of our homes and fancy a change, especially if it's been the same for a while. However, redecorating and remodelling can be incredibly expensive. If you're on a tight budget, but really want to make some changes, you do have options. There are some great ways to refresh your home without spending a fortune. Here are some of the best.
Paint
Painting is an inexpensive way to refresh or change your home. If you are happy with your current colour scheme, keep it; just paint over it to brighten it up. Alternately, change the colours, or add a bright feature wall. If you don't feel confident painting yourself, find local tradesmen to help.
Craft
Making your own decorations is a great way to add some personality to your home as cheaply as possible. Make wall art for your children's rooms. Make candle holders using tin cans, or have a go at some soft furnishings and photo frames. Use your skills.
Declutter
Decluttering, and reorganising your storage is a fantastic way to refresh your home. Not only is it free, you could even make some extra money by selling things. Utilize whatever space you have, like under the beds, to create storage and keep your home clutter free.
Have a Move Around
Changing the layout of your rooms is another completely free way to change how your rooms look. Put the bed on a different wall. Facing the door is a great idea, so it welcomes you into the room, or facing the window if you have a fantastic view. Then, change your living room around. Instead of having the seating facing the TV, move it so that chairs and sofas face each other, making the room more social.
Change Your Doors
Doors aren't one of the first things we think of when it comes to redecorating. But, they are everywhere, and you look at them all the time. Doors are relatively cheap to replace, or sand yours down and paint them a different colour.
Add Some Lighting
Lighting is a great way to add atmosphere. Lamps can be practical and eye-catching. They go well in most rooms and only need to be as expensive as you want them to be. If you don't want anything as permanent, add some decorative candles, which can create a warm and homely setting, as well as smelling great. Candles are brilliant because they aren't expensive, and can be easily changed to suit your mood.
Change the Sofa
Your sofa is a huge focus of your living room. But, they can be very expensive. If you want a change, but can't afford to replace yours, buy a nice throw and cover it up. Invest in some cushions to add something extra.
These are just a few ways you can change your home without spending too much. Experiment with different ideas and styles until you find something you love. Even if it's just temporary while you save to totally redecorate, make sure it's what you love.