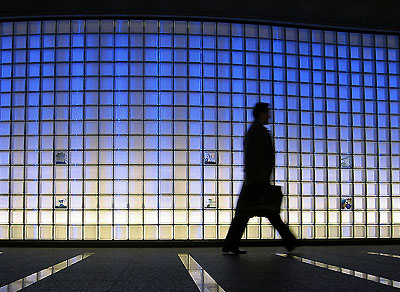 Often running a business is more about managing risks than taking them. As a small business owner, it's likely you spend a good deal of time and energy mitigating against trouble by looking for ways to save money. And it can be an exhausting experience to remain ever-vigilant to protect your small business's interests. However, every once in a while, an opportunity comes along where you can roll the dice and invest big in your business and see a massive return. Fortunately, here are four tell-tale signs it might be the perfect moment to hit a home run with a significant financial investment:
Seeing Sustained Growth in Your Industry
Every small business has lean months and plentiful months, and that's true of all industries. However, if you've noticed your own numbers steadily increasing in conjunction with those of competitors around the country, you might be experiencing the kind of growth that would lend itself to hefty investment.
Filling a Market Niche
If for whatever reason, you find yourself with the ability to fill the void for an essential product or service in your area, it may behoove you to do so. Even if it's not exactly what you had foreseen when you started your business, adapting to fit the demands of the market isn't always a bad thing. In fact, it can be a very good thing. Remember that Dr. Pepper –– among other popular brands –– was originally sold as a pharmaceutical drink. And that's just one example of a business reconsidering its position in the marketplace.
Missing out on Big Opportunities
Have you had to turn away clients or projects because you were worried about having the capital to cover the expenses? Obviously, not every project is suited for your company. But if you keep taking on small jobs, you'll always get small returns. If you find yourself wanting to accept something bigger, consider a merchant cash advance, or even a loan without collateral to augment your business's cash flow. A one-time venture could turn into a huge pay off for you and your company.
What are others saying?
When facing a difficult and potentially life-changing decision, it's important to hear what other people are telling you. If you have trusted contacts, or even a business mentor telling you to take the plunge and go all-in on your business, you should give their advice creedence. Similarly, if your employees or family members consider it wise to expand your operation, it would be wise to take their opinions seriously. No one ever got to the top of the mountain without a little help –– always keep that in mind.