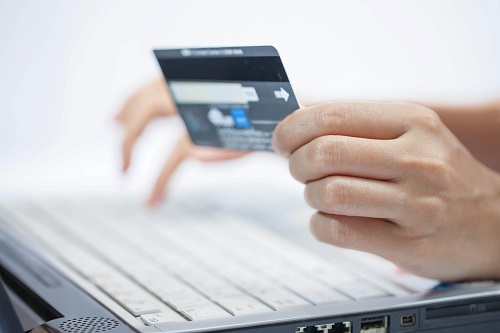 When a credit card company sues you for the debt owed, you should know that there is hope. You can still negotiate a settlement with them if you take the right steps, and have the right legal advisor by your side. Below are some tips on how to negotiate a settlement agreement when being sued by your credit card company.
Verify that the Case Is Legitimate
Before you agree to a settlement, verify that the debt is valid, legal and collectible. For example, you don't want to send money to a scammer pretending to be a collection agency. Nor do you want to send money to someone trying to collect from the wrong person, whether they're going after you for sharing the same name or for debt that legally is the responsibility of your children or ex-partner.
In some cases, the creditor is going after you though you're actually the victim of identity theft. And then there are the collectors that try to collect on debts long past the statute of limitations, or the cases where the debt was actually discharged in bankruptcy. A debt defense attorney can help you go to court to defend you from invalid collection efforts, as well as force collectors to prove they have the right to collect on behalf of a third party.
Check the Timeline
You can negotiate a settlement from the moment the debt collection lawyer offers it. You don't have to wait until it goes to court. However, some people would prefer to go to court because they need to challenge key issues of the collector's claim and the collectors won't listen to their side of the story. Don't ignore the court case altogether, since you'll lose by default in most states if you don't address the issue.
Determine the Right Course of Action
A settlement agreement is a good choice if you actually owe some or all of the debt and you can afford to make payments or offer a large lump sum. You're actually judgement proof if your only income is exempt from debt collection, like Social Security or child support. In this situation, you should consult with a legal expert before assuming you don't have to pay.
If you cannot pay the debt and your wages could be garnished, you may need to consider bankruptcy instead. Alternatively, you could hire a specialist bad debt lawsuit defense attorney to help you negotiate down the debt, such as reducing the fees the creditor is demanding.
Working Out an Agreement
If you decide to settle the debt, you'll need to negotiate an amount. Remember to get the settlement in writing, including the agreement by the creditor to accept the settlement amount as payment in full. You don't want to negotiate a settlement and leave them the ability to sue you for the remaining balance later. Set up a payment plan you can live with, since high debt payments may leave you borrowing from one card to pay off the old balance on another.
This is where working with a debt settlement attorney could help. Since they are more well versed with how creditors work, especially credit card companies, attorneys are usually able to get a much better deal than people who negotiate themselves. Statistics show that when the average debtor goes and strikes an agreement with their credit card company, they still end up paying about 75% of their debt. In comparison, a good debt settlement attorney could bring that number down to 60%, which can make a world of difference.
This is especially true if you are several thousands of dollars in debt. And they also tend to be very effective when dealing with unsecured debt. Unsecured and secured debt are very different, and lenders will rarely haggle on secured debt and just seize the secured asset. With credit card debt, credit card companies can still pursue the debt aggressively by garnishing your salary, for instance. But the process is so arduous that they often prefer settling with the debtor. A reputable debt defense attorney will have more negotiation skills than the average Joe and understand what kind of deal can realistically be reached.
Conclusion
Negotiating a settlement agreement when being sued by your credit card company can be confusing and overwhelming. However, working with a debt defense attorney can make the process easier and possibly save some money.