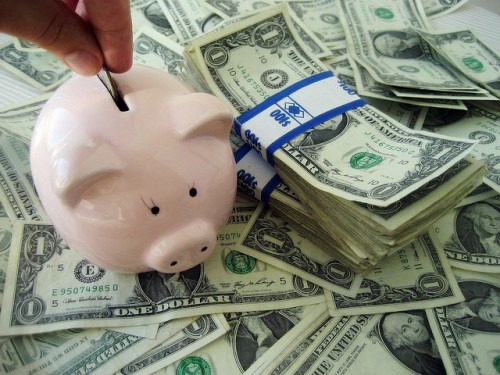 We might not like it, but it's a fact that the financial decisions that we make have a real impact on how we live our lives. Money really does make the world go round, so getting on top of your finances and knowing what are smart or poor choices can make a major difference to your household budget and your long-term savings.
You're in the New Year, you're looking ahead, and you want to pick up on some advice about how you're going to manage your financial future. A lot of this is about understanding the options open to you, so always do a good amount of research into those options so that when you make decisions, you're acting from a position of strength. After all, it's your money, and how you organize your budget will determine how successful you are in managing your finances in the years to come.
Plan long term, and start as early as you can
When you're young, maybe a student or settling down to start a family, you think that you're invincible. Yes, the world can be a scary place, but with the energy and enthusiasm of youth, you think the sky's the limit to what you can achieve. There's no reason why there should be a limit if you start early thinking about your long-term financial planning. It may sound boring, but when you get into it and understand the benefits, you'll wonder why you didn't get on with it before.
Circumstances are always different, of course, but the following tips should give you ideas to move forward with your financial planning.
Budget from the beginning
If you've never been taught to budget, then go online and find out how to set up one. Set your income against your outgoings, pare back on some things if necessary, and look to consolidate student loans if you have them. It's not hard and can save a lot of money.
Plan to start a savings plan; even a few dollars every week will add up over the years. The sooner you get started, the more money you'll have when you need to deal with a crisis, get married, purchase a big item, or just get to retirement with a nice nest egg. Set up a savings account with a good rate of interest; a savings account that offers compound interest can set you up very well for the future.
Carry on saving
You never know what's around the corner, so concentrate on building up your savings, especially as your income increases. Your budget should show you what you can and can't easily do, so hunt around for basic bargains for everyday life. It's amazing how much money you can save by only buying what you need when it comes to food, so shop wisely.
When you're looking to build a good income for retirement, look at what your workplace offers in terms of a 401(k), or a 403(b) for when you work for a non-profit. Get the savings automatically taken from your paycheck and you'll be developing a cast-iron retirement fund, provided you put enough into it. Add this into your budget. If you have two contributors to the household finances, make sure that your partner has the same or similar options to contribute to a comfortable time when you decide to stop working.
Pay down your debt
In your younger years, paying a mortgage, raising children, and supporting them through college, you're likely to have incurred debt through loans or credit cards. In your 40s, aim to pay off that debt when you can, maybe bumping up mortgage payments or paying down more than usual on your credit cards. You'll be reducing the interest that you're charged – money that you may be able to squirrel away to make more savings.
Always think about your retirement planning
If you've been able to start your saving in your 20s and continued ever since, then when you get to your 50s, you can start to look ahead at what you have and what you could have if you leave the money to accrue interest for many more years. Look at your options to see what will work best for you in terms of the money that you will have at the age you decide to retire.
It's not rocket science
Understanding your financial options doesn't have to be difficult. Plan early, do your research, take advice and you'll be in a prime position to benefit from smarter financial decisions.