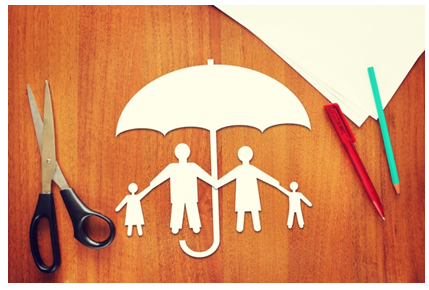 Finding the right insurance policy for you and your family can be something of a challenge. Many people are confused when they hear the terms, "non-standard" and "standard" when referring to insurance, whether it's for your car, your business or your home. Here's an explanation of the differences.
Standard Auto Coverage
Car insurance is mandatory in the United Kingdom. Drivers must have a minimum of third party insurance. If you have an accident which causes damage to another vehicle or property, or injury to another person or animal you are covered. It does not cover the cost of repair to your own vehicle.
Standard or third party insurance is designed for a low-risk policyholder. These policies are pretty much all the same with little room to manoeuvre. The coverage and price are typically the same. Their common attributes include:
— Standard regulations pertaining to the State in which they are issued.
— Participation in state-operated funding programs for carriers who are unable to pay their own claims.
— Restrictions on which individuals can be covered.
Non-Standard Auto Coverage
Non-standard or fully comprehensive auto insurance is for drivers who are considered to be the highest risk or those who want the best coverage. It is more customized than a standard policy, so coverage and price vary widely. Here are some of their features:
— These policies may also be referred to as Excess policies.
— They can involve extra fees depending on your level of risk and any extra features you may require.
— This type of policy has much more flexibility than a standard policy and if you are a high-risk applicant you may still qualify.
In the case of an accident, this type of policy covers damage to another vehicle or property or injury to another person or animal. It also covers the cost of repair to your own vehicle.
Standard Homeowner's Insurance
This type of home insurance policy covers four main types of coverage:
— The structure of your home: It pays to repair or rebuild your home if it is damaged by fire, lightning, hail and any other disasters that are listed in your insurance policy.
— Your personal belongings: This includes clothes, furniture, sports equipment and any other personal items damaged or destroyed by the disasters listed in your policy.
— Liability protection: This covers you for any damages or injury you or your pets cause to other people or their belongings.
— Additional living expenses: This covers you and your family if you are unable to live in your home due to an insured disaster.
Non-Standard Homeowner's Insurance
This type of homeowner's insurance is for people who are either refused or do not qualify for standard home insurance. This does not mean that non-standard home insurance is more difficult to get, only that a specialist insurer will be able to determine how unique your situation is. You may need non-standard home insurance if:
— You have a criminal conviction
— You have a bad credit score
— Your home insurance has been canceled in the past
— Your home has unusual features, such as a thatched roof
— Your home is in an area where there is a flood risk
— Your home has been unoccupied for a long time
— Your home is a listed building
— Your home has a flat roof or shingles
— You live in an eco home
— You live in a timber or steel framed building
Why You Need Insurance
Insurance policies exist as a way of helping you manage risks. Each time you purchase and insurance policy, in exchange for a monthly or annual fee, you transfer the monetary cost of a potential loss – on your home or car –  to the insurance company. Your fee, which is known as a premium, is invested securely allowing it to grow, so you can be paid if you ever have to make a claim.
You can benefit from an insurance policy when:
— You own and drive a vehicle: to save you the outright expense of repairs, damages, legal expenses and injury costs.
— You own a home: to cover the cost of major repairs or rebuilds needed due to damage caused by natural disasters. 
You can find out more about different types of insurance at  BluedropServices.co.uk.
It's important to have insurance coverage for yourself and your family because you never know what's around the corner. Use this information to help you make the right choices for your insurance policies.
Paul Fincham has over 24 years experience in the motor insurance industry and has a wealth of knowledge in this area. As a Motor Fleet Broker for BluedropServices.co.uk, one of the UK's leading specialist insurance brokers, Paul specialises in Motor Fleet Insurance. He offers advice and support to customers managing Motor Fleets with a commitment to the environment, advising how to reduce your fleet insurance premiums through sustainability policies.