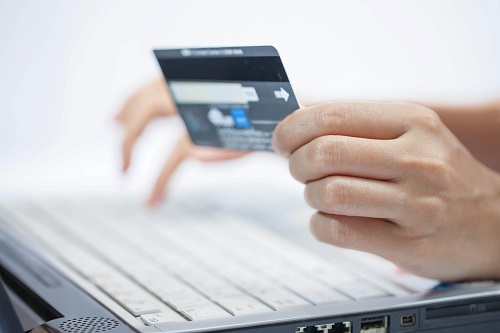 If you've had credit issues in the past and would like to rebuild, or if you're a student just starting out and would like to establish credit for the first time, you may wonder how to go about establishing or rebuilding your credit. The truth is, if you have no credit or bad credit, it can be a challenge to get a credit card. If you are able to get a credit card, it's likely going to have a sky-high interest rate. That can lead to further credit problems when the balance quickly becomes too high for you to pay. So, what's the answer?
For many people looking to build or establish credit, pre-paid cards can be the answer. To get one of these cards, it doesn't much matter what your previous credit history looks like. Why? Because you essentially pay to put money on the card, much like you would on a gift card, so there's no risk. You will usually have to pay some fees, but this can be a good option if your credit history is preventing you from getting a traditional card.
You may wonder why you would get a prepaid card. After all, that's like paying to spend your own money, right? In a way, it is. You can only spend what you put onto the card, which means you have to have the funds to put on the card so you can use it. However, there are situations in life for which you need a credit card, such as renting a car or booking a hotel room. In addition, having a prepaid card means that you don't have to carry around large sums of cash when you travel or go to make a big purchase.
If your credit history is less than stellar, you may also find that a prepaid credit card offers you a measure of credit protection. You can't spend more than the amount you have put on the card, whereas with a traditional credit card it's easy to charge up the card before you realize it, and the next thing you know you are left with a balance you can't pay. Being unable to pay your card payments will only make your credit situation worse. This is another reason prepaid cards are well-suited to students: It gives them the benefits of having a credit card while they learn how to manage money, likely for the first time.
Bad credit (or no credit) doesn't have to put a damper on your life. If you want to establish or rebuild your credit, consider a prepaid credit card. Most major banks offer them, and you can also get them online and at many popular retail stores. Use the card to rebuild your credit, and then eventually you can apply for a traditional card once you've built up your credit some more.