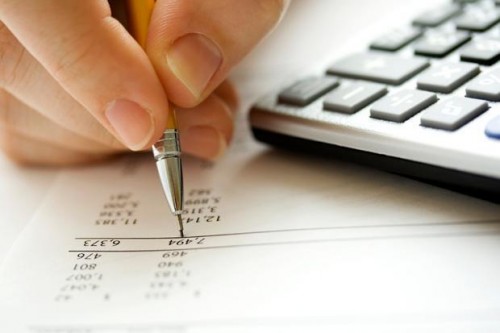 In order to start saving and paying off debts, you need to know exactly how much you owe to creditors, and what exactly you are currently spending your money on. Managing your finances isn't hard to do. However, you need to be motivated in order to get your financial situation under control.  Continue reading to find out just some of the things you can do to save money and pay off your debts.
Savings Plan
Get into the habit of saving a little bit of money every month. Everyone should be aiming to save 10% of his or her monthly income. It is a good idea to have this as a fixed cost in your budget. So, when you receive your pay packet each month, automatically put 10% away into your savings. This can be easily achieved by opening a savings account in addition to your current account and then setting up a direct debit from your current account into your savings account. Chances are you will not even miss this money. Think about it: $200 a month means $2400 a year, and if you put this into a savings account with high interest around 4.5%, you'll have quite a substantial sum in your bank.
Cut down on unnecessary expenditures. Go through your budget and cut or even stop expenditures that you really don't need or want. Actually, get yourself into the habit of asking yourself if you really need or want anything before you buy it, even if it's a membership renewal.
Of course, if you really need to pay the gas bill or go cold, then pay these bills. But there are ways of cutting down the cost of utility bills too. Also, ask yourself important questions. Do you really need two cars, or one car, or can you get everywhere by public transport? Can you quit smoking? How many times a week do you go to the pub, and can you cut this down?
Paying Off Debts
As the interest charged on borrowing money is usually much more than the interest earned on savings, you should aim to pay off debts first. Start with the most expensive debt first, such as the credit card debt with the highest interest charging rate, and try to shift as much of this debt onto the credit card with the lowest interest charging rate to cut down on interest repayments each month.
Savings: Once debts are repaid, have three months' worth of spending kept in your current account or instantly accessible savings account available at all times in an emergency cash fund. This way, if an emergency crops up, such as needing a new boiler or receiving an unexpected bill, it can be dealt with immediately rather than leaving the debt to continue to grow. Plus, it is also there for your peace of mind too.
Never trust your bank account: Your bank balance is simply one snapshot of the amount that is in it that day. It does not tell you what payments are due to be made and when, so never trust the balance. If you are not sure, assume your finances are in a worse state than they are in now so that when the next direct debit payment leaves your account, it will not be a big surprise. Of course, you will think that you will not be able to afford that expensive holiday in Barbados, but the truth was you never could in the first place, so think more realistically about what you can afford now and then aim to save up for what you want in the future.
Re-mortgage: The biggest saving you can make on your expenditure if you have a mortgage (a secured loan with cheaper rates) is to re-mortgage it, arranging for a lower interest rate either with your own lender or with another lender. Though the loan is secured on your house, if in deep debt, it may be useful to use a secure loan rather than another loan with a higher charging interest rate.
Borrowing: Only borrow for a specific purpose, such as buying a car, rather than for routine spending. Always allow a margin for unforeseen events, such a rise in interest rates.
–Always look around for the best total deal, such as compulsory insurance (even non-compulsory insurance is sometimes added onto loans without you being told about it).
–Always read the small print because banks make their millions by ripping off their customers for every cent they can, so never assume they care about you because they never do.
–Always think before borrowing more money on top of debts you already have, particularly if you have a secured loan on your home that you can lose if you fail to repay it. Priority debts must be tackled first.
Debt in court: If you are taken to court by a lender to recover their debt, make sure you reply to all court papers within the time limit and do not ignore any papers. Make sure you stick to any agreements on repayments to creditors (people who you owe money to).
If you cannot make these agreements, inform the court or creditors immediately. Keep copies of all letters to and from the court and creditors (it is common sense to keep all letters and correspondence with all banks at all times, regardless of whether things get this bad or not, because if it is not written down, you cannot prove it happened).
Check your benefits: Contact the government and search the internet to check if there is a children's tax credit, tax credit, or pension credit you are entitled to, depending on your circumstances. The extra few dollars you receive could make a difference to your finances in the long run.
Getting help on debt from other sources: Don't suffer in silence. And don't contact a commercial debt management or debt counseling service that asks you pay them money while they reorganize your debts with your lenders, as they will just make your debt last longer so they can make even more money out of you. Start early when dealing with debt and join the waiting list for detailed advice on debt before putting the advice into practice.
Credit repair companies: Take the time to contact credit repair sources like https://creditrepaircompanies.com/lexington-law/. The sooner you can get your credit back on track, the sooner you will be able to take advantage of lower interest rates, making debt repayment easier.
Need for Balance
If you can get your finances on track, aim to save a certain amount of money each month. Then, give yourself an occasion treat, such as a glass of wine, some chocolate, or a slice of cake. Just try not to overindulge in your occasional treats to the point that you revert back to your old debt-ridden ways!
Banks know that a lot of people spend money thinking that banks will look after them when they are in trouble. But that is not true. They want to lead you into debt and repayments so they can rip you off just like they have been doing to millions of people for decades. More spending leads to more debt and more problems.
Say no to something you do not need and want today. The beginning is the most difficult and seems strange, but once you are in the swing of saving money, it gets easier and your bank balance will get healthier