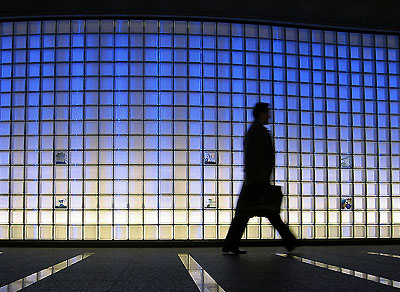 Have you just started trading the markets? Trading can offer a potential income to anyone that takes the time to learn the mechanics of the markets and how to take advantage of the opportunities it presents. Trading is not just some skill that you can pick up half-heartedly, trading with your own money can be frightening if a trade turns against you.
For those traders that have just started their journey, here are seven tips you can use to ensure that you career trading the markets are profitable and you don't blow up your account with your first few trades.
#1 Don't Trade with More Than You Can Afford to Lose
Trading is not to be toyed with. While we have all heard the stories of traders making a killing on colossal market movements, what isn't discussed is the thousands of traders who lost their shirt and blew up their account on the same trade. Never trade with your savings or immediate cash flow, doing so could put you at financial risk if things go wrong.
#2 Get Educated
Trading is a skill that needs to be studied extensively. Without the knowledge on hoe the markets move and the specifics of trading, you will end up losing all of your money. Choose an educator that can show you the ropes and guide you through your initial learning phase. Studying a proven system from an educator will give you the knowledge you need to empower your trading activities.
#3 Analyze Risk and Reward with Your Trade
Where is the risk with the trade? If things go wrong, where will you exit? Knowing the balance of risk and reward with each trade will let you know if the trade is worth placing. Never trade with a risk to reward margin of less than 1:1, it's just not worth it.
#4 Watch the Trade
Too many traders leave their screens right as their trades are placed. This strategy can be a haphazard practice. When your money is at risk, now is not the time to back away, now is the time to become more involved. Watch your trade and make sure that it's going to plan.
#5 Never Trade Before News Announcements
Trading news announcements is a fairly common practice among traders. Keeping up to date with the US Dollar news and other currency pairs will ensure that you know which direction the market is trending. However, never place a trade before a news announcement. If the news is unexpected, the price action could blow up your account in a matter of seconds. Always wait till the announcement is made, watch the price action, and then place your order.
#6 Execute Your Trade Plan
Plan the trade and trade the plan, this is just common sense. Never alter your trade plan and if your rules of engagement are not met by the market, do not place your trade. Too many traders let greed and fear rule their trading decisions. Don't let this be you, once you have created your rules for engagement, stick to them and don't be sidetracked by price movements that you didn't expect. The fear of losing out on a trade is much less worrisome than watching your funds disappear because the trade didn't go as planned.
#7 Know When to Cut a Losing Trade
Not every trade you place will be a winner. There are times in trading where you plan, and your risk analysis gives you the go-ahead to place the order, only to find that the market moves against your research. At these moments, it's important to separate emotion from action. Cut your losses and kill the trade. Waiting for the trade to turn in your favor could ruin you, so lose the emotion and trade accordingly.
The Closing Thought
Trading can be a high-pressure, intensive experience that gets your adrenaline going. If you think you have what it takes to make it as a trader, then get started with your education today.