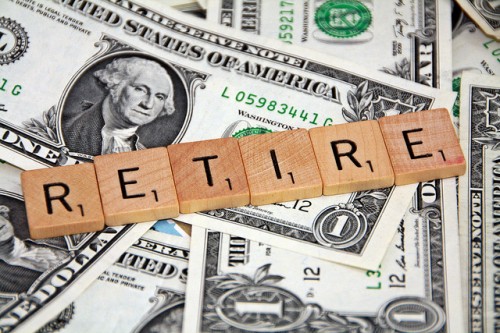 The number of people with a lack of savings for retirement is skyrocketing with 69 percent of Americans having less than $1,000 in savings, according to Go Banking Rate. The good news is you don't have to forgo your retirement dreams if you're facing a financial crisis in retirement, or you just need supplemental income to live your dreams. Instead of worrying about a cash crunch, here's how to build income streams that can put you in control of your financial future. Here's how to get started:
Sell Products You Already Use
Earn a commission by selling products you already use from beauty to homewares. But the trick is to partner with a company with a proven track record that gives its distributors educational tools to succeed. For example, Amway provides an entrepreneurial curriculum for business owners to navigate the sales process. Their tools range from a proven sales methodology to offline educational resources, as well as a product starter kit to make the right impression. Once you have the tools in place, you can start slowly by sharing what you love about your chosen products with family and friends to spread the word.
Rent Out Your Stuff
If you're short on time and income, you can start your own home business without any start-up costs whatsoever. Look to sharing economy sites like Airbnb to rent out the stuff you already have. You can rent out a room, basement, or entire home to Airbnb guests looking for unique lodging with a homey touch. Or if you have an extra car or prefer walking, you can rent out your own car on Turo and earn cash by handing over your keys. Most sharing economy sites also factor in potential risks by offering robust insurance to protect your things.
Consult with Your Knowledge
You've spent your life meticulously building your career, and now it's time to turn that knowledge into retirement cash flow. Businesses struggle with finding seasoned talent to address their business issues and often turn to consultants for short-term solutions. That's where your consulting services come in. Use your network to look for consulting work that leverages your work experience to help others in their own business. Business analysis, marketing, accounting, and HR staffing are just some areas to lend your expertise. Start with the company you retired from to offer part-time consulting on an as-needed basis.
Teach with a Twist
If the consulting gig isn't quite your thing, you can venture into teaching what you know instead. Substitute teaching at a local high school or offering to teach classes at a senior center is one way to do it, but you can also teach and earn money without ever showing up in a classroom. Tech-savvy seniors can shoot video tutorials or explainers about a topic of their expertise to create a course on Udemy or Skillshare. The best part is you can earn residual, passive income to keep supplemental income coming in whether you're traveling or visiting with family or friends.
Work at a Resort
It's a common refrain you hear throughout life, "When I retire, I want to travel the world." Of course, traveling the world takes some serious cash in hand, but doesn't mean your dream isn't within reach. Get creative by house sitting, or better yet, get paid to live your dream. Look for part-time work at resorts in your fantasy locations from Florida to the U.S. Virgin Islands to create more income in your life. And it's likely you won't feel like it's work at all. After all, getting paid to work on a boat or serving up drinks with ocean views feels more like a vacation than hard labor.
Earning supplemental income can bring meaning and joy to your retirement years, but the trick is finding work that offers the flexibility to keep living your dreams. Start by identifying work that meets your supplemental income goals while leaving room to embrace the retirement lifestyle.