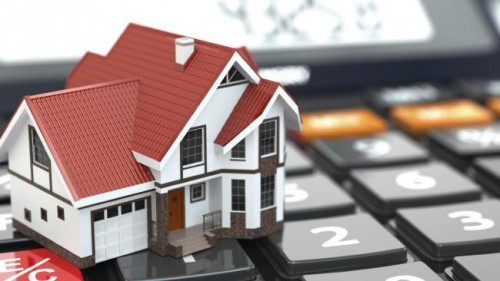 If we are to take a poll of what people all over the world want to have the most in life, owning their personal property will surface more than a few times. Having your own home is a relief. The burden and stress embedded with paying rent can be quite weighty for a lot of families. But owning a home will come at its own prices too.
In order to acquire real estate, most people in countries like the UK and the US will have to choose between taking out a house loan or continue paying rent for an indefinite period of time. In order to have an understanding of this topic, let us look at the given meaning of house mortgage.
In mentioning the term 'mortgage', we refer to a process where a loan is obtained either from a bank or a mortgage expert in order to purchase real property. The person borrowing the loan is expected to pay back through specific installments over a period of time, alongside with a set interest depending on the rates. Failure to do so gives the bank or non-bank venture the full right to take over the property and sell it to regain his money's full worth.
What are the pros and cons of mortgage? To make certain we fully assimilate this, we need to understand the components involved. These components remain crucial in every step taken towards owning your property. They include:
— Interest: This is seen as the 'service fee' paid to the lender for risking out his money to you.
— Principal: The real sum you borrow from the lender. Usually, it is 80% of the whole price of the property.
— Taxes: These are charged by the government per annum, but can be included in monthly paybacks of the principal sum.
— Insurance: Also included in the overall payment. The common type is the one that protects the property from disasters like fire, and theft.
We will now look at some of the pros and cons associated with house mortgage below:
1. Potential investment
It is a known fact that homes and real property, in general, can increase in worth over time. Being able to pay up your loan and then owning your home can be seen as you acquiring a potential investment item. In due time, you can lease out the property to others /end up paying even less for the home than its worth. This is seen as one of the benefits of having a mortgage.
2. Potential alterations in payback sum or period
This can occur in a situation where you are operating with an adjustable-rate mortgage (ARM). This type is subject to sudden changes in rates. This can be a huge factor and has the potential of throwing homeowners into sudden foreclosure. Foreclosure is when the lender takes charge of the real estate item after the homeowner fails to pay up within the stipulated period. People checking out mortgage variants are advised to look here for those offering stable payment rates. These types are more stable. Keep in mind that running into an unforeseen foreclosure can do significant damage to your credit rating. It's best avoided.
3. Tax benefits
When you pay rent, you are financing another person's fixed asset. But when paying up mortgage, one not only builds up one's potential asset but gets to experience potential tax deductions. This is considered as one of the benefits because the extra rates on mortgage and property taxes are absolutely deductible. But be sure to keep in mind that some specific calculations in this aspect should be done with your personal financial expert.
4. Keeping up with the debts incurred
This is one of the disadvantages of owning a home that entails mortgage payments. Although you can work out ways with your financial expert on strategies to efficiently fill up the payments, it is known that unexpected maintenance problems can occur along the way. This generally incurs more expenses and can delay the overall payback of the capital sum, as well as the interest. This can potentially result in the homeowner spending more on the property than he initially budgeted, and puts him at risk of losing the entire property.
In a nutshell, taking a mortgage could something like the best solution, as well as the biggest mistake. It is very essential to check things out and discuss with your personal financial officer before making such a life-influencing decision.