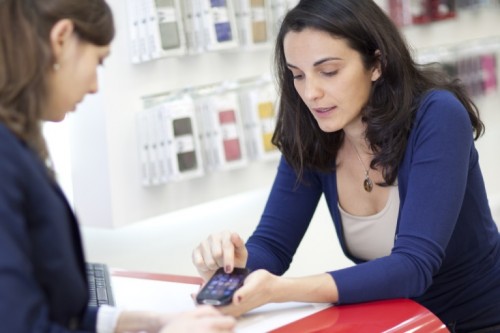 Technology has a way of being amazing and frustrating all at once. When email is working well and videos are streaming and not buffering and your television, smartphone and other devices are doing what they are supposed to do, life is good. On the flip side, our gadgets can be immensely maddening when they crash, glitch, move along at a snail's pace or just stop working.
As somebody who is smart with their money, you want to be sure you are getting the most bang for your buck when you are shopping for new tech gadgets to replace the older stuff that is not working like it should anymore. Fortunately, you don't have to break the bank in order to get some decent tech. Check out the following suggestions that are affordable but still deliver the goods:
Look for Fast Mobile Processors
When you are shopping for new devices, you don't always need the biggest screen or the most bells and whistles to get something really impressive. Instead, focus on what is on the inside — for example, look for devices that advertise fast mobile processors. For example, Qualcomm makes the best mobile processors on the market today; they are some of the fastest available and feature highly desirable qualities like fast charging, long battery life, enhanced camera functionality and more. The Snapdragon mobile processor also supports numerous technologies including a 14-bit Spectra ISP Signal Processor that will capture up to 28 megapixels with no shutter lag.
Remember That "Cheap" Smartphones Can Still Be High-Quality
There are a number of smartphones that recently came out that are about the same cost as a mortgage or month of rent. If the thought of plunking down a cool grand for a phone makes you queasy, you are in luck. There are a number of decent smartphones with a reasonable amount of features that you can pick up for a third of this price. For example, the Moto G5S Plus comes with the aforementioned Snapdragon processor, plus a front and rear camera, a 5.5 inch full HD screen with 1,920 x 1,080 resolution, 3 or 4GB of RAM, 32 or 64GB of storage and a snazzy fingerprint sensor. As a bonus, you can use the Moto on all major U.S. phone carriers and it can handle just about any game or movie with ease. It might not be able to animate your doggie emoji, but this budget-friendly phone can definitely help get you through your day.
4K TVs Are More Affordable Than Ever
As new technology becomes more abundant, the prices tend to drop. This is definitely the case with 4K televisions. In addition to the high resolution screens, related features like video streaming, connected apps and voice control are now much more available to the savvy shopper who wants a 4K TV without the huge price tag. Nowadays, you can find a number of 4K HDTVs with smart TV bells and whistles for under $500; this includes the TCL Roku 49-inch TV with its superior audio quality, short lag times when gaming, and the amazing clarity 4K TVs are famous for.
It's encouraging to know that it is more than possible to get the tech you cherish, but in a financially wise way. By doing your research ahead of time, keeping a level head and looking for some key features, you can definitely satisfy your desire for empowering gadgets.