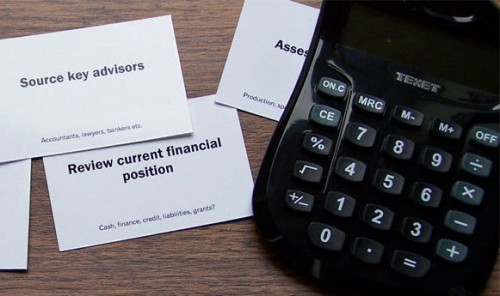 Your small business is starting to progress, and you need some advertising to take it to the next level. Rich companies can afford billboards across the nation and dedicated slots during commercial breaks on television, but advertising isn't always about reaching the most people at once. Your business offers a service or product that is relevant to your target market and this demographic, whoever it might be, will respond to specific kinds of advertising. Once you're sure you know who you want to advertise to, take a look at these simple tips to help you advertise your business while on a budget.
One: Create a Powerful Brand Image
Regardless of how much money you have to spend on your business, nothing is stopping you from creating a strong, impactful brand image to boost your visibility. This is the first and likely most important step to advertising as a brand is the first impression a consumer will receive about your service or product. This is also usually the most fun part of advertising as creating the brand image allows your creativity to flow. Study logos and ad campaigns that inspire you for something to build upon. Keep it consistent and relevant to what your business offers with a visual you are happy to be associated with. Use an online flyer maker to bring these visuals to life and get started on your journey to effective advertising.
Two: Go Digital
It might seem obvious but transferring your business from paper to pixels is a great way to save money. Invest in a good computer and forget about clunky filing cabinets and endless piles of paper. Search online for ways to advertise your business for free. Create a social media presence for your business on platforms such as Facebook, Twitter, and YouTube. These kinds of websites allow you to create a page dedicated to your business and spread awareness without costing a penny. If you're feeling bold, create your own website from scratch and provide links to it on all your social media channels. By getting your business seen online you will reach people far and wide.
Three: Spread the Word
Compared to finding yourself a strong brand image and getting online, this next tip might sound a bit old-fashioned – but it works. Talk to people about your business and network with those who are interested in the same field as you. Drop it into conversation rather than bombard people with your life story – you don't want to bore them. Find forums or groups where your business is relevant and make it known to the community. You'd be surprised how effective this simple tip can be if executed correctly.
Running a business on a budget is a difficult task, especially when it comes to advertising and getting yourself known in the industry and among potential customers. Create and refine a distinct brand image that demonstrates your service, product or ethos as this is the first thing most consumers will see. Make full use of the internet and digital devices to reach a wider range of people. Maybe someday you'll become a household name.